InfinityBoard Large Format Displays
Meeting rooms are evolving into multi-usage spaces. NEC's InfinityBoard is designed to fit your meeting scenario, whilst perfectly fulfilling your needs for a powerful and scalable workspace.
Presenting, brainstorming, reviewing, video conferencing or collaborating; whatever the objectives of your meeting, the NEC InfinityBoard presents a perfect fit modular solution to achieve your desired meeting environment.
Designed on the Ultra-High Definition (UHD) InGlassTM touch displays, it comes with stylus pens and wireless presenting functionality.
The powerful Slot-In PC is based on the industry leading Open Pluggable Standard (OPS) interface - granting you flexibility for future upgrades. The Windows 10 IoT Enterprise platform is ready to run all of your business software and tools.
NEC InfinityBoard, infinite possibilities to facilitate collaboration, drive productivity and keep employees attentive and motivated.
Create. Collaborate. Communicate
The all-in-one solution for your meeting room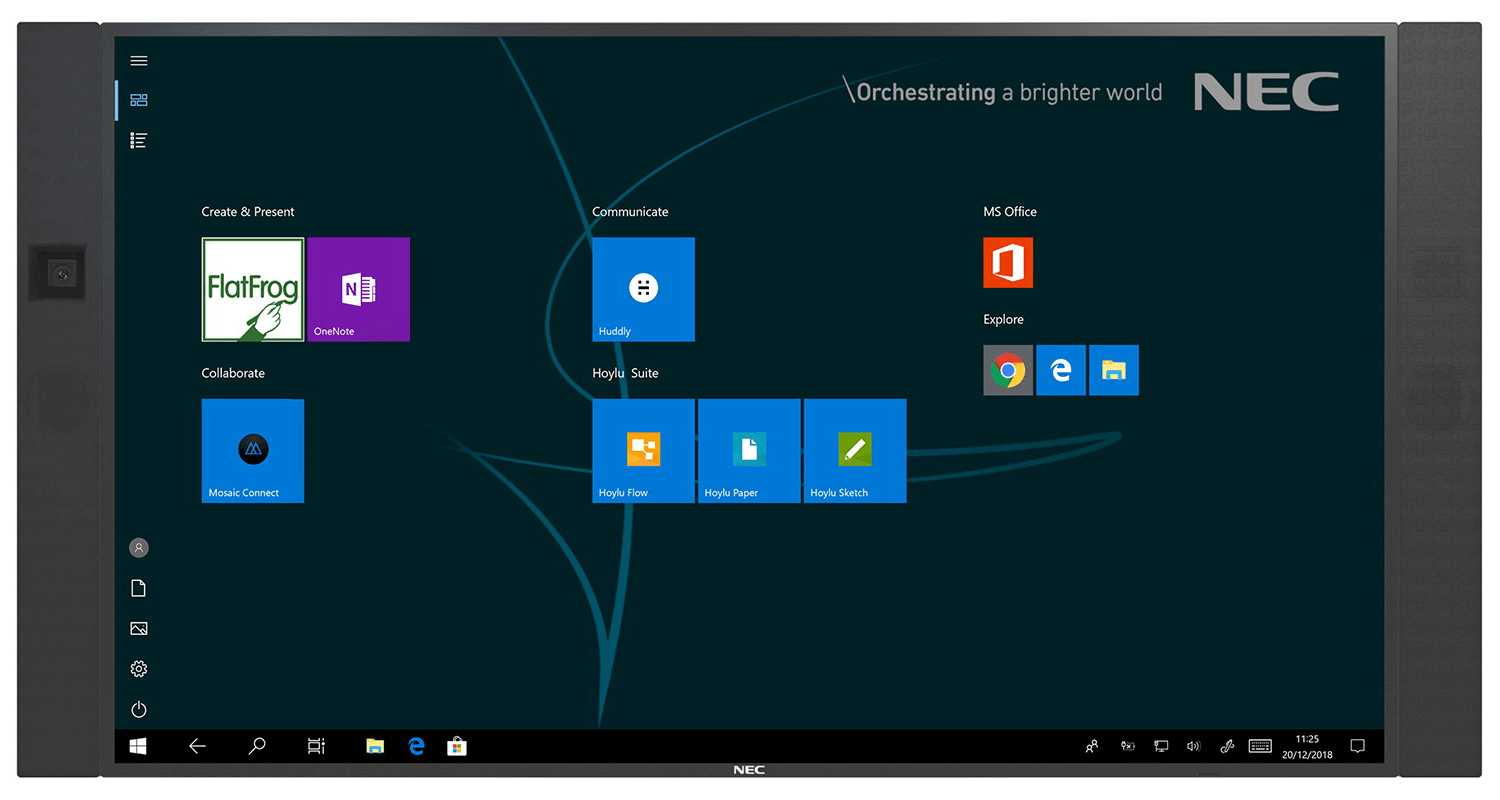 CX Plus@Home
Move your Contact Centre agents home
in 48 hours
To assist in a quick transition to a home-based work environment for your contact centre agents, we are offering CX Plus@Home – a no charge option to use CX Plus, our enterprise-grade cloud contact centre platform.
ASK US HOW