Facial recognition identifies hundreds of "unknown" Australian Diggers
21/4/20, 6:00 am
COVID-19 has turned everything we do on its head, everything.
What is almost unimaginable however, is that one of the most respected events on Australia's yearly calendar, ANZAC Day, will this year be commemorated without the time-honoured Dawn Services, street marches and endearing, flag-waving crowds stretched along the parade routes around our nation. No one could have imagined that this revered annual chapter in the Australian story would ever pass without the news-leading fanfare it has marked for more than a century.
Yes, the last of our World War I diggers have now long passed and even those who remain from World War II are in their 90s, but Australia never forgets ANZAC Day, regardless of how it will be differently commemorated on April 25, 2020, both here and in the lands where Australian forces served so admirably.
With that in mind, we wanted to share the story behind an exciting project that NEC was invited to lead at the invitation of the Australian War Memorial in Canberra.
It is about what has become known as the 'Lost Soldiers' and it goes like this …
In 1916, at the height of the fighting on the Western Front, an enterprising farming couple, Louis and Antoinette Thuillier, purchased a camera and decided to set up a makeshift studio in their home village of Vignacourt in Northern France. Vignacourt was a village where Australian soldiers and others would seek relief, a warm bath and consult and console, behind the front line. Many would use the time to recover for a few days before they would being called back into action.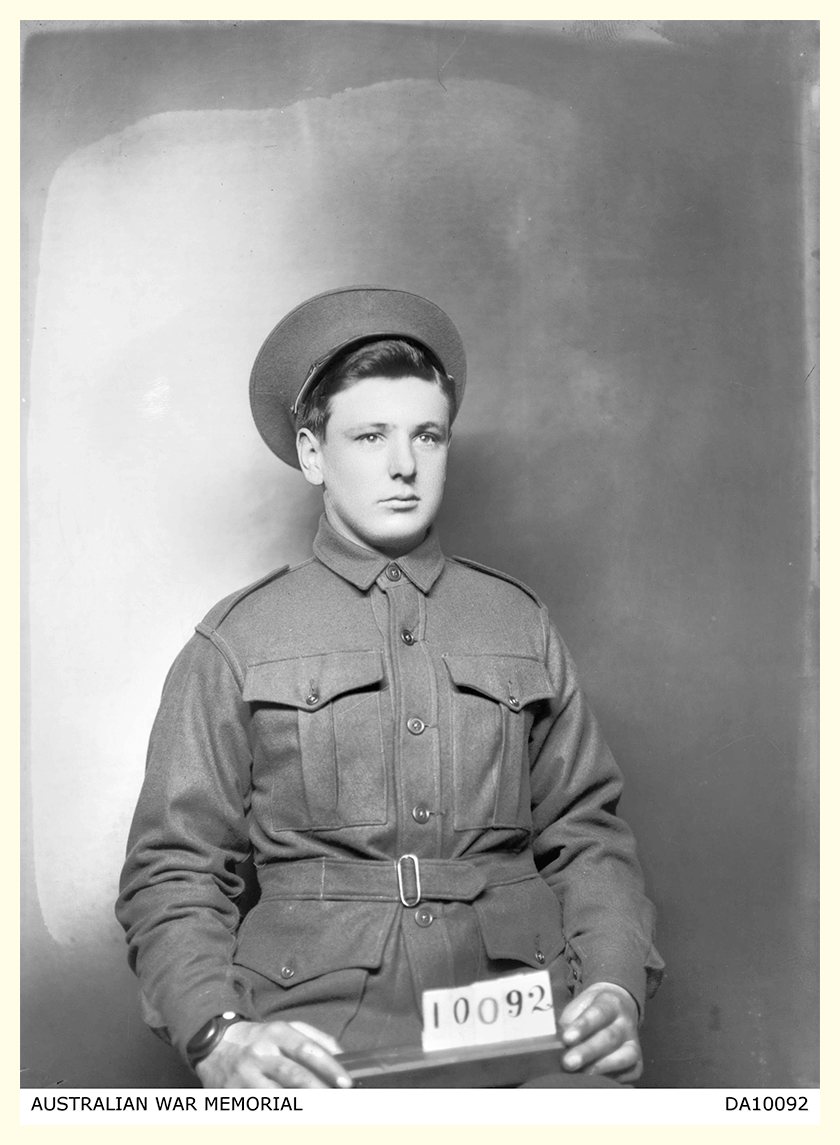 Private William Fitch at Recruitment (Courtesy Australian War Memorial)
The Thuilliers would take the opportunity to photograph these men and women. Some in single portrait form, some in dozens, and some with even more than 100 of their mates in the open air. They would print the images from glass negatives into postcards, which the Diggers could write on and send home to their families, always desperate for news of their loved ones so far away.
At the end of the war in 1918, the photographs taken by the Thuilliers would be packed away in a trunk in the attic of their barn. Not one of the images labelled with anyone's name. That was until the early 2010s, when an Australian television documentary team (Seven Network), became aware of the existence of the Thuillier Collection, and set about locating it.
Locate it they did. Many of the images, despite the ravages of time and exposure to the elements, were in excellent condition. There were something like 4,000 negatives uncovered. A large proportion of the surviving images were purchased by a well-known Perth-based philanthropist and donated to the Australian War Memorial in Canberra.
The challenge now was for the new custodians to identify those people in the images. A national roadshow dubbed; "Remember Me: the lost diggers of Vignacourt" was mobilised at chosen locations around the nation. That only produced a handful of potential matches by observant and hopeful descendants of Diggers who had served on the Western Front.
Seven more years of painstaking manual identification by the dedicated research team at the Australian War Memorial resulted in only a small number of potential positive matches against two other archival collections. However, these remained a small fraction of the images which made up the "Vignacourt Collection".
Enter NEC Australia
The idea was hatched for NEC to utilise its facial recognition solution known as NeoFace Watch, to try to match the images in the Vignacourt Collection against two collections in the AWM's keeping. These collections were the "E Series" and the "Darge Series". The latter, named after Algernon Darge, a professional photographer from Melbourne who photographed hundreds of young Aussie soldiers at recruitment stations before they set off for places largely unknown. The images from both these latter series were largely identified, many with the soldier's name and recruitment or service number visible.
The Australian War Memorial, aware of NEC's status in the world of facial recognition technology, invited NEC Australia to conduct a two-day trial at the AWM facility in Canberra. The NEC technical and research duo of Sylvia Jastkowiak and Jason Zhou would work to match the images from the Vignacourt Collection against samples of several thousand made available from the E Series and Darge Collection.
The facial recognition system reported high-similarity identifications within seconds. It was of a young soldier who had signed up in 1915 at a recruitment station in country Victoria - Private Robert Deegan. Private Deegan was a labourer from Victoria at the time of his enlistment. His recruitment photo matched with that of him standing alone before the Thuillier's makeshift backdrop in their studio in Vignacourt - even though the toll of war in the little more than a year since Pte. Deegan had left our shores had clearly shown in the ageing of his face.
That initial match was followed by many others. Photos of the soldier here versus the same soldier thousands of kilometres apart. The differences being his uniform, an elevation in rank, or a pipe or cigarette hanging from his lip in the Vignacourt setting.
Then came the sad tale of Pte. William Alfred Fitch, a young carpenter from Brighton, Victoria, prior to his enlistment with B Company from Melbourne. Pte. Fitch would leave our shores aboard HMAT Ascanius on 10 November 1915, later transferring to the 5th Divisional Signal Company. Originally listed as missing after a German engagement on a trench system, a later Court of Enquiry found that he had been killed in action on 25 September 1917 at Polygon Wood, Belgium, aged 21. He is today commemorated on the Menin Gate Memorial.
The facial recognition technology was able to match Pte. Fitch from his fresh-faced, recruitment day image against the battle-hewn image taken by the Thuilliers.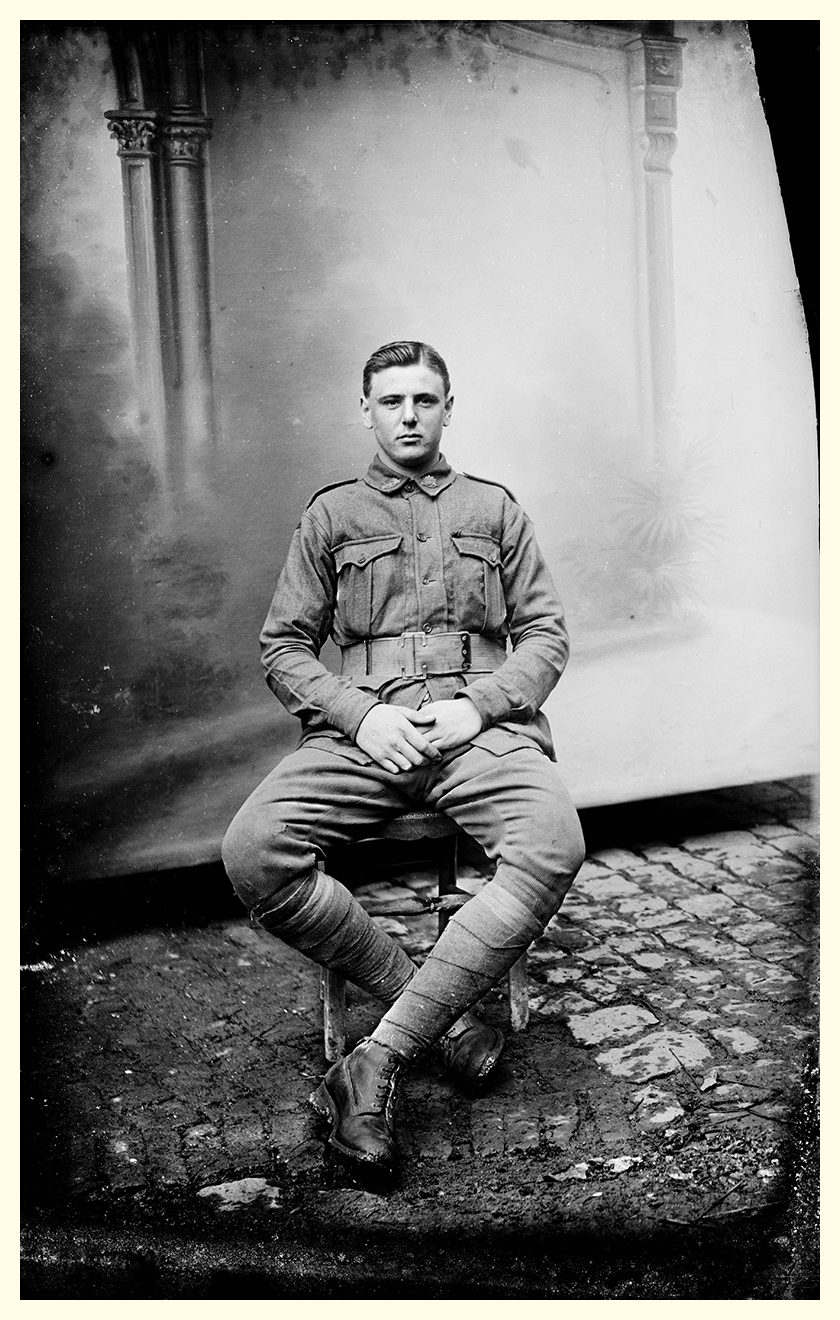 Private William Fitch at Vignacourt (Courtesy Australian War Memorial)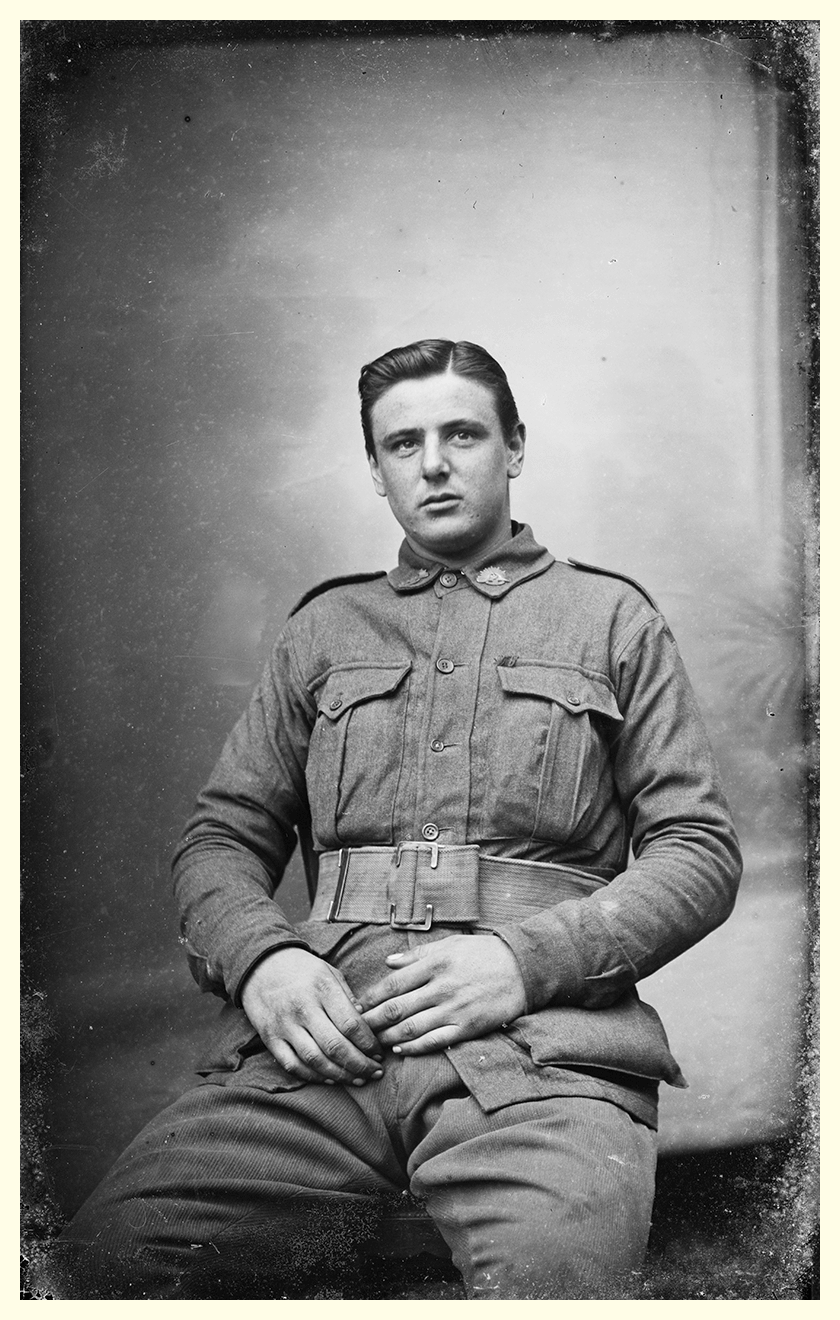 Thuillier photograph of Private William Fitch (Courtesy Australian War Memorial)
An alternate application for facial recognition
At a time when facial recognition is a much talked about, ever-evolving phenomenon, it was heart-warming that NEC's solution was able to be utilised for what is in the national interest. The ability to identify individuals from historical photographs, especially those involved in historically significant events, could hold significant value for a nation's historical narratives and identity.
Australia is rightly proud of the reputation our servicemen and women carved out for themselves and our nation in conflicts across more than a century across the globe. We thank very much the Australian War Memorial for inviting and entrusting NEC Australia with the task of helping identify soldiers from our past.
This trial has shown the true, time-saving possibilities and value for society of the use of Facial Recognition in so many potential situations.
See more about NEC's facial recognition solutions, available to the market today here.