NEC and RMIT go BIG with cutting edge LED marketing as enrolment challenges heat up
Every business knows the value of marketing in a competitive environment, and the education space in no different.
In recent years RMIT has recognised the importance of marketing, has invested heavily in itand it appears the respected institution isn't taking the foot off the pedal in 2020 and beyond.
The impact of COVID-19 on university enrolments nationwide (particularly in regards overseas student numbers) will now see institutions searching for new ways of attracting attention.
RMIT has recently gone big in its attempts to capture new enrolments in Victoria's supercompetitive higher education space, a massive dual-sided LED outdoor screen supplied by NEC Australia.
A leader in display technology, NEC's Direct View Outdoor LED is adaptable, scalable and modular.
In short, as you drive past RMIT's Bundoora campus, you will not miss this 4.5 metre high – 2.5 metre wide outdoor LED display.
The screen is equipped with 5000nit brightness to handle bright summer sunlight, along with ambient light sensors that automatically decrease the brightness at different times of the day or evening. This feature also allows outstanding energy saving, which in turn improves RMIT's total running costs.
It is the first of these to be installed at a Victorian University by NEC and we dare say, given RMIT's strong position on marketing, it will not be the last.
RMIT wanted the ability to have dynamic content and targeted messaging for not only the general public but its staff and students whenever it wanted.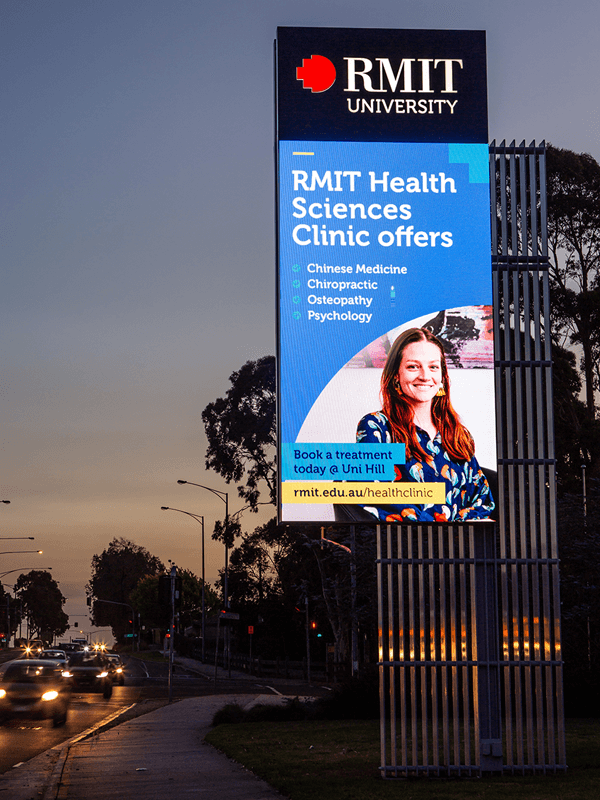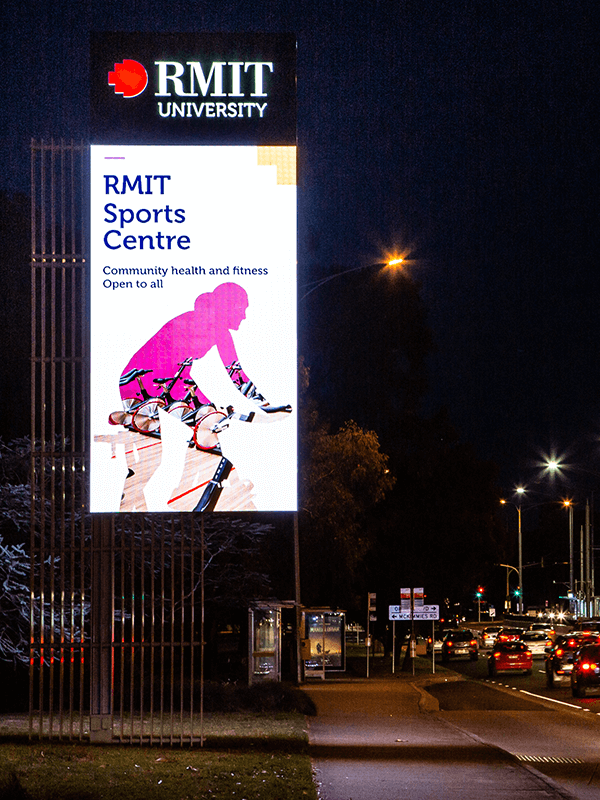 RMIT's AV Delivery Manager – Strategy and Contracts, Nikesh Kapadia explains why it chose to partner with NEC;
"NEC is an RMIT pre-qualified supplier & have demonstrated experience in meeting RMIT project expectations on previous projects," Nikesh said.
"NEC offered a premium product that was best suited to our scope of works and provided a range of pixel pitch that would accommodate the projects budget and environment.
"NEC provided the opportunity to the stakeholders to tour its showroom and see a demonstration of the proposed solution - This gave a better understanding of the proposed solution at end result.
"NEC also provided also provided a quick turnaround on delivery," Nikesh said.
RMIT says as a result of the Bundoora project, replacing its traditional static "banner" style signage for dynamic "digital" display, it is now exploring future opportunities with outdoor LED technology at its City and Brunswick campuses.
"LED is a rapidly growing segment of NEC Australia's business," said Michael O'Connor, NEC Australia Product Manager DSD.
"We are always updating our offerings to meet our customers' wants and needs and that fires the imagination of our solutions teams both here and globally," Michael said.
NEC Australia partnered with Fredon Technology and PCB Digital on the installation and delivery of this project.