The storm will pass.
5/6/20, 9:16 am
Recently, NEC staff were privileged to be able to tap into the expertise of senior members of the Essendon Football Club.
The Essendon Football Club, like NEC, is in a similar position during the COVID-19 crisis. Both are dealing with the uncertainty of a return to our offices (or the footy field) and only virtual contact with teammates and leaders.
In a 45 minute webinar, NEC staff were able to hear from three of EFC's inner circle about how the Bombers are dealing with the situation they find themselves in, along with some very useful tips on physical and mental well-being.
The speakers were: Senior Coach John Worsfold, premiership-winning coach and a veteran player of 200 AFL games; Dave Reid, the club's mental skills coach, previously with Big Bash cricket's Melbourne Star and the Chennai Super Kings in the Indian Premier League. The session was moderated by Justin Rodski, the Chief Commercial Officer at Essendon Football Club.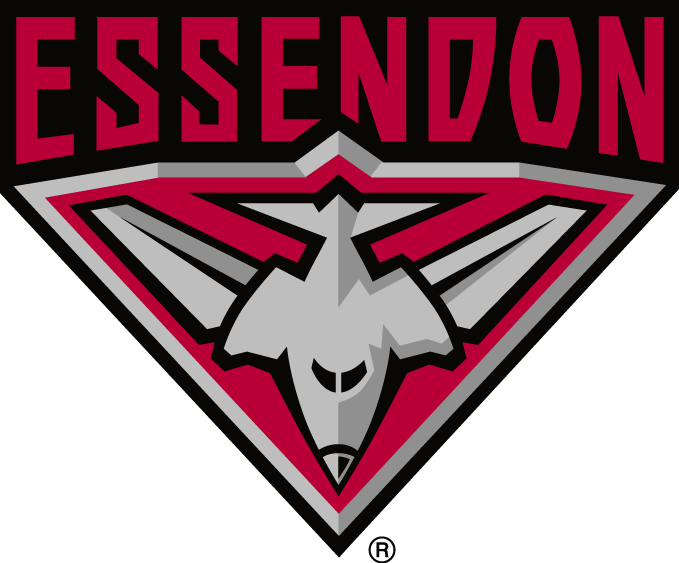 We talked with John, Dave and Justin about coping during the crisis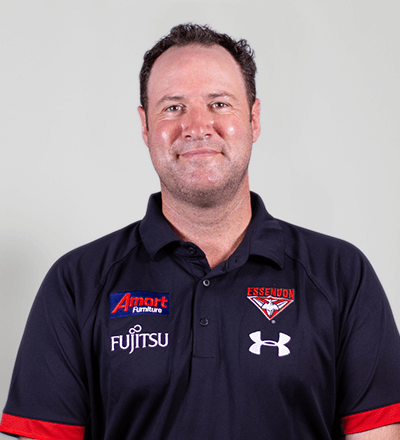 Dave Reid - Mental Skills Coach
There may be dark clouds now, but the weather will change
It is important to recognise where we are mentally on any given day, to observe your thoughts without judgement. This is a really hard thing to do. It's really hard to have no judgement but it's an aspiration.
There's a real area of growth for people in their capacity to just sit with difficult emotional states. The number one coping strategy used by human beings is avoidance. If something difficult happens, we just avoid it. We just keep moving forward but that's actually not helpful right now. Just sitting with the difficulty is the opposite of avoidance. We find that this has the benefit of reducing the amount of distress through the experience.
Like it or not, we are all on a daily journey, sometimes we feel great, other times not, but personal growth depends on each of us recognising where we are on that curve.
In the case of athletes, being sidelined by injury or worrying about a contract renewal can lead to anxiety, but that storm will pass and a player needs to cope with or learn to 'sit' in that situation as part of their personal growth.
---
There is a synergy between physical and mental health
Dave says that there is one central nervous system that ties everything together. We need to move away from seeing physical and mental health as separate. Having really good mental health has an impact on your physical health. Staying in good physical shape also has direct implications for mental health – it affects mood, clarity of thinking and the ability to sleep.
He also mentions that physical exercise is investing in mental health. Good mental health has a beneficial effect on physical wellbeing and things that help you stay mentally healthy enable you to have the energy to move. He also values solid sleep and exercise patterns, mixing up his training, even if it is a run in a new location.
Dave says he tries to avoid watching or reading too much about COVID-19. He wants to have an understanding of what is going on but not be consumed by it.
Dave says if he has a big task to tackle, such as the writing of an important paper, he makes sure he tackles it at the start of a day because his mind is sharper. By the afternoon thought patterns wander, energy levels are low, and mistakes can slip in.
---
The importance of relationships and the making of a fulfilling life
Dave points to the Harvard Study of Adult Development, a longitudinal study started in 1939 and continues today. It first followed two groups of men through their lives, one cohort being Harvard graduates and the other a group of men who grew up in inner city Boston. It provided insight into the subject; "What leads to a fulfilling life?" Dave considers it one of the best pieces of research he has come across when dealing with the human condition.
He says the Harvard Study of Adult Development finds that the strength of relationships with others is the most defining factor in fulfillment, not fame, nor money.
"Every second spent building relationships is the best investment you will ever make," and this may be with a colleague or friend rather than a parent or sibling.
---
Psychological safety or the ability to question decisions without fear
There's some research out of Google (Project Aristotle, 2016) that looked at what was the defining factor of the highest performing teams across business and sports. Psychological safety came out as a strong separator.
Psychological safety is an easy thing to say but difficult to cultivate. How do we create an environment that fosters genuine relationships and have the depth where they can tolerate true honesty? This comes from a place where the relationship is not about judgement; it's not challenging someone; it's not hierarchical. It's about being honest because we can tolerate it within the relationship. The starting point for that is sharing without judgement. That's quite difficult to do for human beings.
EQ and IQ have been hot topics in corporate environments for many years. EQ is one's ability to self-regulate, to understand the right time to say something, how to say it and be open to feedback. It requires both parties to be open to this communication framework, and businesses who embrace the concept and make it safe for people to ask questions and challenge the status quo will thrive.
The same applies with the Essendon Football Club and the knowledge that each player has the right to question the club's values or an aspect of the agreed path without retribution or judgement.
Honesty over outright judgement is everything in an organisation – especially in these times when we can't make eye contact during meetings or study each other's body language.
We all lean on each other to perform at our best, but finding the balance between honesty and judgement is crucial.
---
The uncertainty of isolation
Dave says it is natural to assume that almost all of us are in a situation through COVID-19 that we have not experienced before. Isolation is very much an unknown commodity.
He says previous studies on isolation almost all relate to prisons. Do the wrong thing in society and you are removed from the rest of us. Do the wrong thing while in prison and you will be subjected to further isolation from the rest of the population. There are real psychological outcomes of having to isolate for extended periods.
We all handle isolation in different ways and it is ok to not feel ok on certain days and it is important to lean on those trusted relationships we have developed or are building. Ask yourself, how do you individually respond when you see an individual or team perform other than how we had hoped or expected?
Like sport, at times in business, things just don't go your way. It might be something outside of your control or something you unexpectedly created yourself like a bad performance on the playing field. When things don't work out, it can impact the way you feel and impact productivity, create stress and dampen personal motivation.
---
John Worsfold joined Essendon at a time of high drama, when the was dealing with a major allegation. Worsfold was faced with a team cobbled together a month before the start of the 2016 AFL season, with 10 top-up players brought in to fill the void.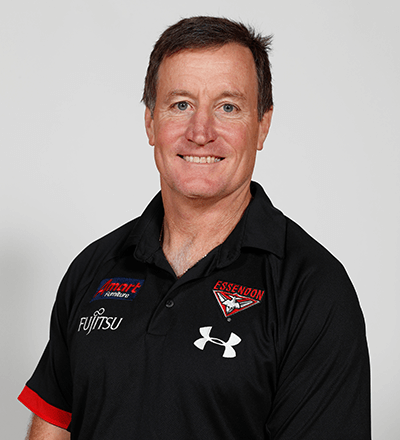 John Worsfold - EFC Head Coach
On 2016
It was an opportunity for the players and the club to learn about what they valued and despite not many wins throughout the season against more settled teams in the AFL, they decided to all get together and have fun while waiting out the storm.
---
Study how others do it
John says he can tell a lot about a company's values when he walks into the reception. If he sees an organisation's values prominent on a wall or reflected in the receptionist's greeting or if someone comes to help a visitor who looks a little lost as they walk through the front door - that immediately tells you a lot about an organisation's culture.
John says it is important to create a safe and really strong environment in any organisation. This allows any person to believe they have a legitimate voice and that they are given the opportunity to opt into discussion. He says this is particularly important during this current situation when people are isolated, some at great distance from the team (John is back in Perth with his family and three players back home in Ireland).
He says anyone in the organisation has a right to question a decision and how it lines up with what the group is trying to achieve, particularly in terms of values and vision. Leaders have to be able to give a clear answer, in light of the bigger cultural picture. If a leader can't communicate why a decision is made relative to the bigger picture, then it is potentially a poor decision.
---
Different strokes for different folks
John says this period of isolation has revealed the differing personalities among his players and coaches. In particular, the way they have coped with the situation they are all in.
He says some miss the team environment, in particular the usual group training sessions, while others have relished the opportunity to train with a trusted teammate. Some are happy with less communication; others need it constantly. He accepts that everyone is working through their personal response at different timeframes.
John admits that from his current location in Perth, since the forced-isolation began along with the operational cutbacks, he has at times questioned whether he is doing enough with the time he has. However, he says a bonus is the family time he is able to have and sharing their interests and routines, be it study or sport.
---
Key observations from Dave's and John's presentations:
Learn to wait out the storm – better weather is around the corner.
Keep healthy in mind and body through decent sleep and exercise.
Try to avoid consuming too much negativity such as stories on the death toll during this COVID-19 pandemic.
Continue to build trusted relationships, because they are valuable when times get tough.
Choose honesty over judgement of each other if things don't pan out as we think they should.
Isolation has given us all new feelings and challenges – learn to 'sit' with the discomfort as part of personal growth.
Study other companies' values and learn from them – the way they treat new staff or visitors from minute one.
Realise it is ok to question an organisation's values if you are feeling the path being taken isn't the agreed one.
Appreciate that what works for you in isolation may be tougher to handle for a teammate or colleague. Some like the alone time. Others need constant contact to see them through it.
We thank very much our valued partner, the Essendon Football Club for their valuable time and insights. Go Bombers!