The Windows Collaboration Display for Hybrid Workspaces
NEC's MultiSync® WD551 supporting maximum flexibility in hybrid working practices
For frictionless meeting experiences, with instant access whether in-room or remote, the MultiSync® WD551 is an all-in-one smart solution for modern meeting spaces.
Supporting Bring Your Own Meeting (BYOM) scenarios, users simply connect their own device via the secure USB-C cable to immediately share content and start video meetings using already familiar Microsoft tools, such as Office 365 and Microsoft Teams.
With integrated IoT sensors, the WD551 gathers telemetry from its environment such as room occupancy, temperature, ambient light and air quality data, which supports smart building strategies.
Connecting teams through BYOM, sleek modern design, familiar tools, smart space management, natural writing, user friendly control and maximum flexibility.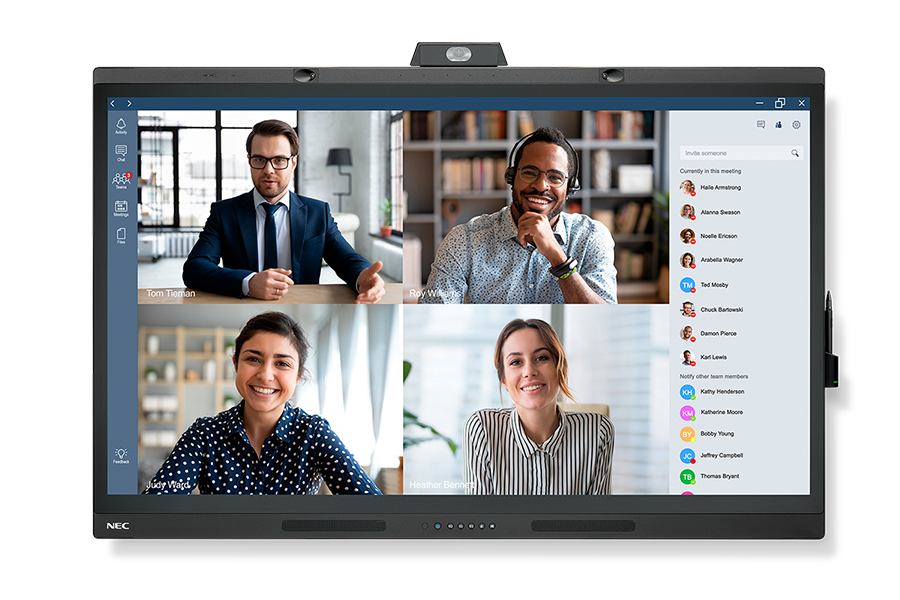 I agree and understand by submitting this form NEC Australia may contact me with information about relevant offers, products and services. I may opt out at any time. NEC's privacy policy governs how my data is stored and I understand that I can update my communication preferences at any time.