About Dylan Alcott
Throughout his esteemed career, Dylan Alcott AO has won 3 Paralympic gold medals in two sports, was awarded 2016 GQ Sportsman of the Year, 2016 Paralympian of the Year and the 2016 Newcombe Medal. He is honoured to have received a medal of the Order of Australia in 2009 at the age of 18 and Australian of the year in 2022.
In 2017, Dylan co-founded disability and accessibility training start-up Get Skilled Access and began hosting on national radio station Triple J. He is a tireless advocate for disability and is a highly sought-after motivational speaker, travelling Australia and the world inspiring organisations to be the best versions of themselves.
Dylan is also a keen philanthropist, and in 2014 set the world record for the longest continuous playing of wheelchair tennis, playing for 24 hours non-stop, raising funds for two charities, Variety the Children's Charity and The Starlight Foundation.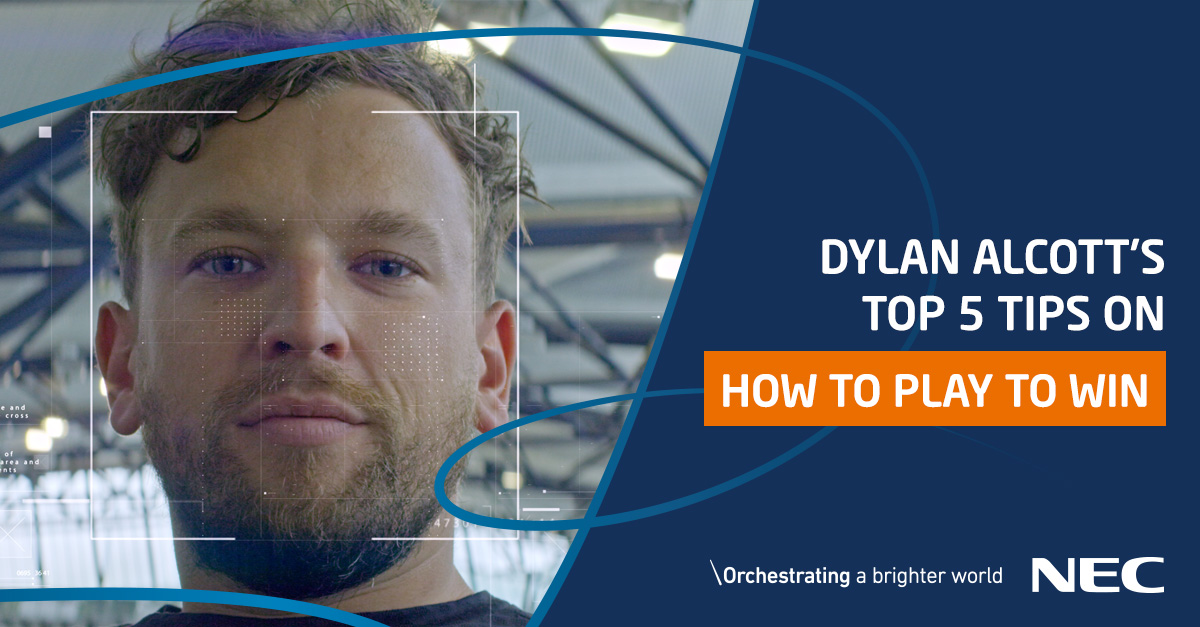 People have been asking me for tips on what it takes to win and I always answer by saying that you've got to play to win from the very start. To me you can't just go out and see if you can win. You've to go out there, with the absolute intention of winning.
Here are my top 5 tips on how to play to win.
Tip 1. "Go for it 100%"
What I mean by this is seize every opportunity that comes your way, don't be afraid to just grab it with both hands. It doesn't matter if you fall on your face because I believe life is better if you try and perhaps fail, rather than not to try at all. If you want to play to win, you have to make a simple decision to go for it.
Tip 2. "Embrace your difference"
Because everyone wears different clothes, has different jobs and different haircuts for the sole reason of being different. I believe if you take ownership of what makes you different in life, this will bring you to a point where you don't have to waste energy justifying the way you are. Once you can own and live your difference - you're playing to win.
Tip 3. "Have a clear goal"
I think it's highly important to take a good look around and decide what you really want in life. Once you know what that is, you can focus on that one thing and do everything you can to achieve that goal. A couple of years ago in the US Open, I was soundly beaten by Andy Lapthorne, despite having beaten him comfortably at the Rio Paralympics the year before. It was a real kick in the guts, I'd lost focus on the one thing I really wanted.
Tip 4. "Appreciate those around you"
I've always been really lucky because my family, especially my older brother has always had my back. Now I have an extended team, who really give me the support I need, so we can play to win. Of course, I always make sure they know how much I appreciate their help and support.
Tip 5. "Concentrate on what you can do, not what you can't do"
Being born with a disability means there are some things I simply cant do like kicking a footy or taking a walk on the beach and feeling the sand beneath my toes. However for every 1 thing I can't do there are a million things I can do. That is where I focus my time and energy and this is where I play to win.
About Joseph Deng
Joseph Deng was born in a refugee camp in Kenya after his mother left South Sudan to escape war. At age six his family moved to Australia, settling in Toowoomba and ran his first race aged nine. Aged 12, he moved to Ipswich in 2010 and attended Raceview State School. A school mate encouraged him to attend after-school athletics coaching at Ipswich Grammar. There he meet his first coach Di Sheppard who nurtured his talent. Also, key in his development was uncle John Deng, who he lived with at Redbank. Over the next five years he developed under Di's coaching and support from the school in the form of a scholarship. By his late teens he was already running quick times. He was selected in the Australian team for the 2016 World Juniors and on tour, while still 17, he clocked 1:47.90 for 800m. He just missed making the final at the World Junior Championships placing third in his semi. He closed his junior years with a PB of 1:46.51.
He started strongly in 2018 with two 1:47 runs. At the National Championships/CG trials he faced the challenging 800m progression to the final of only the five heat winners and fastest three non-winners. He was drawn in Luke Mathews' heat - the favourite for the event. He ran a good time of 1:47.52 and placed second, but was unfortunately the fourth fastest non-winner, meaning he missed qualification for the final. He did however qualify for the B final. He ran from the front to win by nearly two seconds in a significant PB of 1:45.71. It was also a CG A qualifier and faster than Mathews won the A race. A week later, the selectors named the teenager as the third athlete in the 800m for the Gold Coast Commonwealth Games. At the Games he progressed from the heat into the final placing seventh while still in his teens.
In June he travelled to Europe and embarked on a five meets campaign. All five times were faster then his previous PB and four were sub-1:45, become the Australian with the most sub-1:45 in Australian history. The goal remained the Australian record of 1:44.40, nearly 50 years old, but he also had his training partner, Peter Bol also after the mark. At the Stockholm Diamond League he came closest clocking 1:44.61. With one race remaining, the Monaco Diamond League, Joseph ran the perfect race, to place seventh and eclipse the national record with a time of 1:44.21.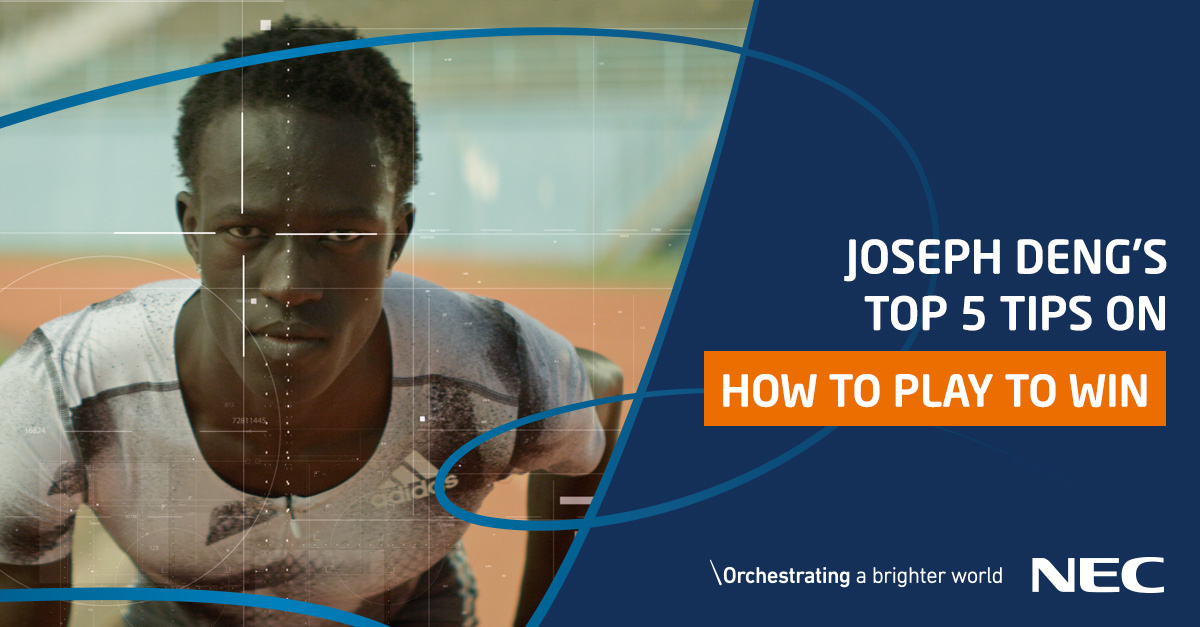 I've been running for a few years now, I'm still young and I still have a few years ahead of me. But To me there are a few things you've got to remember, when you're playing to win and these are my top 5 tips:
Tip 1. "Be tenacious about not losing"
I always remember my first street race in Eldoret and as I was running, I stepped in a hole and rolled my ankle. I started to cry, not really because of the pain but because the other guy beat me. The fact that I wanted so badly not to lose has always stayed with me.
Tip 2. "Listen to those who care for you"
Because at the end of the day, they are the people who are really looking out for you. When I first went to Ipswich Grammar I had really just started to focus on running and my new coach Di Sheppard really looked out for me. She helped me train over the next few years until I got selected for the 2016 Australian team in the World under-20 Championships in Bydgoszcz, Poland.
Tip 3. "Be future hopeful"
No matter what happens, like injuries and races that don't go well, you've got to look forward and have a belief that it's going to be great. When I run in a big race and lose, like that time in the Gold Coast, of course, it's a set-back but you just can't hold it for too long. You can use it as a motivation, but at some point you've got to let it go and look forward. If you can do that then you're playing to win.
Tip 4. "Train for mental strength"
The toughest thing for me is losing. It really gets to me, especially if it's because of an injury or something really silly. It's like the whole world is picking on me. At times like that you need to realise, that you're not just training your body to win races, you're training your mind as well. I'm trying to develop mental stamina and patience to train and deal with the set-backs, whilst also being able to cope with the big events. You can't get too overwhelmed. It's weird, you've got to be able to stay cool and calm and know exactly when to explode. These are all things I'm training for.
Tip 5. "Be humble"
I love running and so far, I'm doing OK. I've managed to make the Australian team and that's great, but the thing is when you start winning you can become your own biggest obstacle. If you get too carried away with all the attention and too big-headed you can lose sight of the hard work you need to do, to keep winning. That's why I always listen to the people closest to me, to keep me level. For me you've got to keep your feet on the ground if you're really playing to win.