Reduce risk and minimise your attack surface
To experience first-hand the value of our cyber security services, we offer a range of assessments to provide you with peace of mind that we understand your environment, apply global best practice and automate where possible to enhance your Zero Trust posture.
Cyber Security Risk & Compliance Assessments
Discover, assess and report on your current security risks. This includes; supply chain risks, cyber audits, and cloud security.
Vulnerability & Threat Assessments
Visualise and prioritise risks with your IT environment. This includes; vulnerability, penetration testing, and incident response management.
Security Operations Assessments
Analysis and assessment on current security operations capability. This includes; security architecture and design, orchestration, and automation.
Request an assessment today >
Local Experts. Global Defence.
NEC Security is focussed on rapidly reducing your risk with a threat focused defence, maximising your security investment through automation and machine learning, and reducing your threat landscape by applying global expertise executed by local experts.
Founded on a Zero Trust mindset, NEC Security, with our global partners, continually apply our intelligence to grow your cyber security competency and to build your confidence as a security decision-maker, backed by a complete cyber security defence underpinned by the best people, intelligence, and technology.
Our Managed Services focus on detection, protection, and remediation of your entire IT environment. Protecting your assets, increasing the return on your security investment and effort all whilst reducing your risk is our trusted NEC Security approach.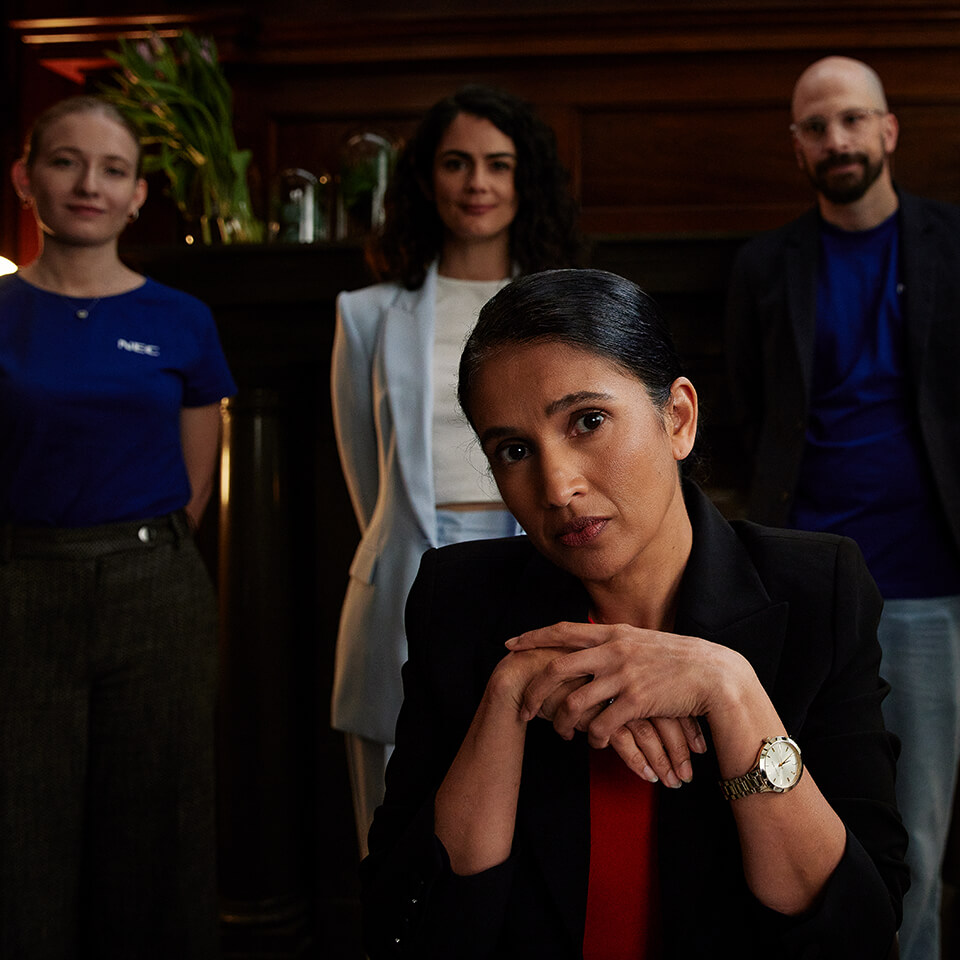 Watch video