Move your Contact Centre agents home in 48 hours
As companies and governments are increasingly asking employees to work from home due to the COVID-19 (coronavirus) outbreak, NEC is here to help.
To aid in your quick transition to a home-based work environment for your contact centre agents (min. 25 agents), we are offering CX Plus@Home – a no commitment no contract option to use CX Plus, our enterprise-grade cloud contact centre platform for 60 days up until 30th June 2020*.
Features
Up and running in 48 hours
5GB active storage and 3 voice ports per agent
ACD & IVR
Voice & Screen Recording
Chat & Email
Quality Management Analytics
Performance Management
Workforce Management
Simply fill out the form and a dedicated contact centre specialist will contact you to get started. Let us help you keep your agents safe and quickly ensure continuity of service to your customers during this potentially disruptive time.
*Nominal one-time activation fee applies. Offer valid until 30th June 2020.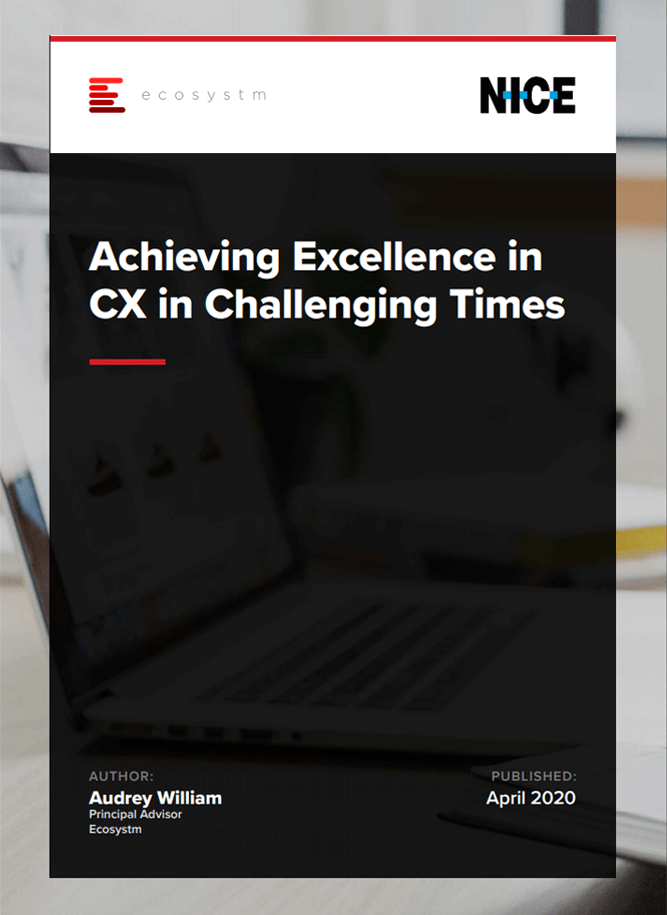 Achieving Excellence in CX in Challenging Times
Contact centres are under immense pressure to re-look at their operations on a daily basis. This gets further heightened in challenges times like we are facing now. The need for agility in a contact centre has become especially important in recent weeks and will drive a greater adoption of the cloud model.
NEC's partner, NICE InContact, along with leading research firm, Ecosystm explore how contact centres can leverage technologies to solve their day-to-day problems.