Why Open RAN adoption is accelerating
18/11/21, 9:30 am
Open Radio Access Network (O-RAN), is an open, standard-based radio access approach that is backward compatible with 2/3/4G. O-RAN is more cost-effective to deploy and operate than traditional RAN rollouts and provides more customer choice to pick and choose vendors for key aspects of each deployment.
O-RAN means less equipment at the radio (cell) site, as well as more centralised and virtualised baseband units. These can pool resources and cost-effective cores (the brain of the network) using cloud services or COTS (commercial off-the-shelf) servers.
O-RAN is benefitting from lessons learned from NFV's (Network Functions Virtualisation) transformation cycle, the overall shift to network virtualisation, and the rapid evolution of the technology supporting it. O-RAN is advancing to broader adoption, driven by key developments and initiatives.
Here are five key factors that are helping to drive O-RAN adoption, deployment, and advancement in the 5G market.
Compelling Economics
RAN is the largest source of TCO (Total Cost of Ownership) in wireless networks. Carriers have a strong incentive to deploy O-RAN and optimise costs and enable a portfolio of new services. While it has been argued that cost savings from open infrastructure can be lost in integration complexity, analysts and Rakuten Mobile in Japan have estimated as much as 40% CAPEX and 30% OPEX savings versus traditional network building and operational costs.
There are also significant efforts being made to test new services that O-RAN enables. The NEC Mobility Test Center opened in November 2020 to provide a live sandbox environment for testing private 5G applications. The centre focuses on infrastructure coordination use cases where vehicles and roadways share data. It is equipped with:
traffic lights and pedestrian crossings
edge-computing sites such as private 5G base stations
roadside cameras
a range of vehicles
O-RAN's effectiveness in private 5G networks and applications will also be a major factor in its mainstream success.
Open RAN standards
The O-RAN Alliance provides a great forum and catalyst for realising O-RAN components and proliferating them in the industry by standardising the split options and the interface specification. This enables the vendor ecosystem to coalesce around a common set of standards and build products that can be integrated with less complexity. NTT DoCoMo expanded O-RAN-based multi-vendor interoperability on their commercial network in September 2020. NEC has conducted plugfests with other vendors to prove interoperability and provide an alternative to traditional monolithic RAN stacks.
Vendor Diversification
O-RAN offers a significant opportunity to expand the vendor ecosystem and the ability to deploy systems that best fit customer needs. This has become an urgent need in light of carriers actively looking to support new vendors and interoperability plugfests.
In September 2020, NEC contributed to the success of what is believed to be the world's first carrier aggregation using 5G frequency bands in a multivendor O-RAN compliant Radio Access Network (RAN). This practical breakthrough showcased how carriers can deploy best-of-breed systems in architecting their RAN. Additionally, the UK Government and NEC have launched the "NeutrORAN" project, which will showcase the latest innovations in the O-RAN space. This pioneering project will see 5G O-RAN live in the UK in 2021.
Support from the telecom ecosystem
In addition to operators, the broader telecom ecosystem is supporting the rapid advancement of O-RAN. Chip vendors are focusing on developing chipsets that drive performance and reduce the energy usage of O-RAN radios, Centralised Units (CU), and Distributed Units (DU) in edge deployments. Governments are also backing O-RAN because they are eager to create a more diverse, yet trusted technology supply chain.
Policy and commercial initiatives are accelerating O-RAN adoption which provides carriers, new vendors, and legacy suppliers the impetus needed to embrace the framework. Accelerated adoption will in turn help to create a broader supply chain, feature parity, and functional capabilities.
Open RAN standards
Core advances in virtualisation technology are helping to propel O-RAN adoption. The silicon industry, following Moore's Law, continues to double the capacity every 18 months for the past decade. At the same time, the virtualisation layer has been optimised for the network layer and has added technologies like the Data Plane Development Kit (DPDK), single-root input/output virtualisation, and most recently the extended Berkeley Packet Filter (eBPF)/eXpress Data Path (XDP). These solve the packet routing choke points in the virtual network fabric by minimising the traversals from the kernel to the userspace.
A second and more important factor is the availability of accelerators (eg GPUs) for dedicated workloads in the virtualised environment. This has significantly improved the ability of virtualised infrastructure to perform on par with physical appliances while retaining the benefits of abstraction and cloud scaling. Open virtualised RAN benefits from all these advances.
The Opportunity for O-RAN
Operators' adoption of O-RAN is accelerating. There are multiple use cases where O-RAN is being deployed in both dense urban and rural environments. O-RAN trials around the world continue to demonstrate its ability to overcome scale and performance challenges by taking advantage of recent advances in silicon processors and accelerators.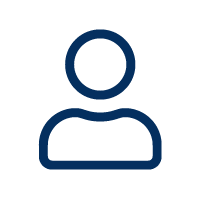 Rahul Chandra
Vice President of Global 5G Business Development
NEC Corporation of America