NEC Australia and University of Wollongong collaborate to innovate Illawarra
NEC Australia and the University of Wollongong (UOW) have signed a strategic partnership to collaborate on innovative smart city projects for the benefit of the people of the Illawarra region.
Over the next three years, the newly formed alliance between NEC and UOW will focus on exploring and implementing cutting-edge solutions areas of mutual interest, including:
Smart Cities: Leveraging the power of emerging technologies to build intelligent and sustainable urban environments that enhance the quality of life
Transport Technologies: Exploring innovative solutions to improve transportation systems, including intelligent traffic management, autonomous vehicles, and mobility-as-a-service (MaaS) platforms
Asset Management: Developing efficient asset management systems using Internet of Things (IoT) devices, data analytics, and artificial intelligence (AI) for optimised resource allocation.
Infrastructure Systems: Enhancing the resilience and reliability of critical infrastructure systems through the integration of digital technologies, enabling proactive maintenance and effective utilisation of resources
Sustainability and Circular Economy: Promoting eco-friendly practices and circular economy principles to minimize waste generation, reduce carbon footprint, and create sustainable business models
In addition, the new partnership will encompass a range of opportunities including the ability to conduct joint research activities, exchanges of expertise, education and academic materials, as well as the transfer of innovation and technology of mutual benefit. NEC Australia CEO, Jason Price, said the partnership with UOW would help generate innovative opportunities to enhance the city of Wollongong and surrounding areas.
"NEC and the University of Wollongong are two like-minded organisations coming together to share their respective areas of expertise, insights and resources to generate positive outcomes for the city of Wollongong," Price said.
"Wollongong is the third largest city in New South Wales and is growing at a rapid rate. We believe working with the University of Wollongong to incorporate innovative technology solutions and sustainable practices will play an important role in helping create a smarter more efficient city for the people of Illawarra."
University of Wollongong Deputy Vice-Chancellor, Research and Sustainable Futures, Professor David Currow said the MoU will also provide great opportunities for graduates and students to shape the future of their region.
"University of Wollongong and NEC Australia are world leaders in their respective fields of expertise, and we believe the new partnership aligns with our vision to work collaboratively with industry leaders to explore economic, environmental and social outcomes for our region," said Professor Currow.
"The collaboration brings together the academic expertise of UOW's exceptional research and NEC's technological prowess, paving the way for ground-breaking research, development, and implementation of smart city solutions in the Illawarra region.
"Working together we can draw on our collective knowledge and resources to undertake research and projects that create a smarter, more accessible and sustainable city of Wollongong. We also believe this partnership is an exciting opportunity for our graduates and current students to play a role in the evolution of their city and surrounding region."
Learn more about the University of Wollongong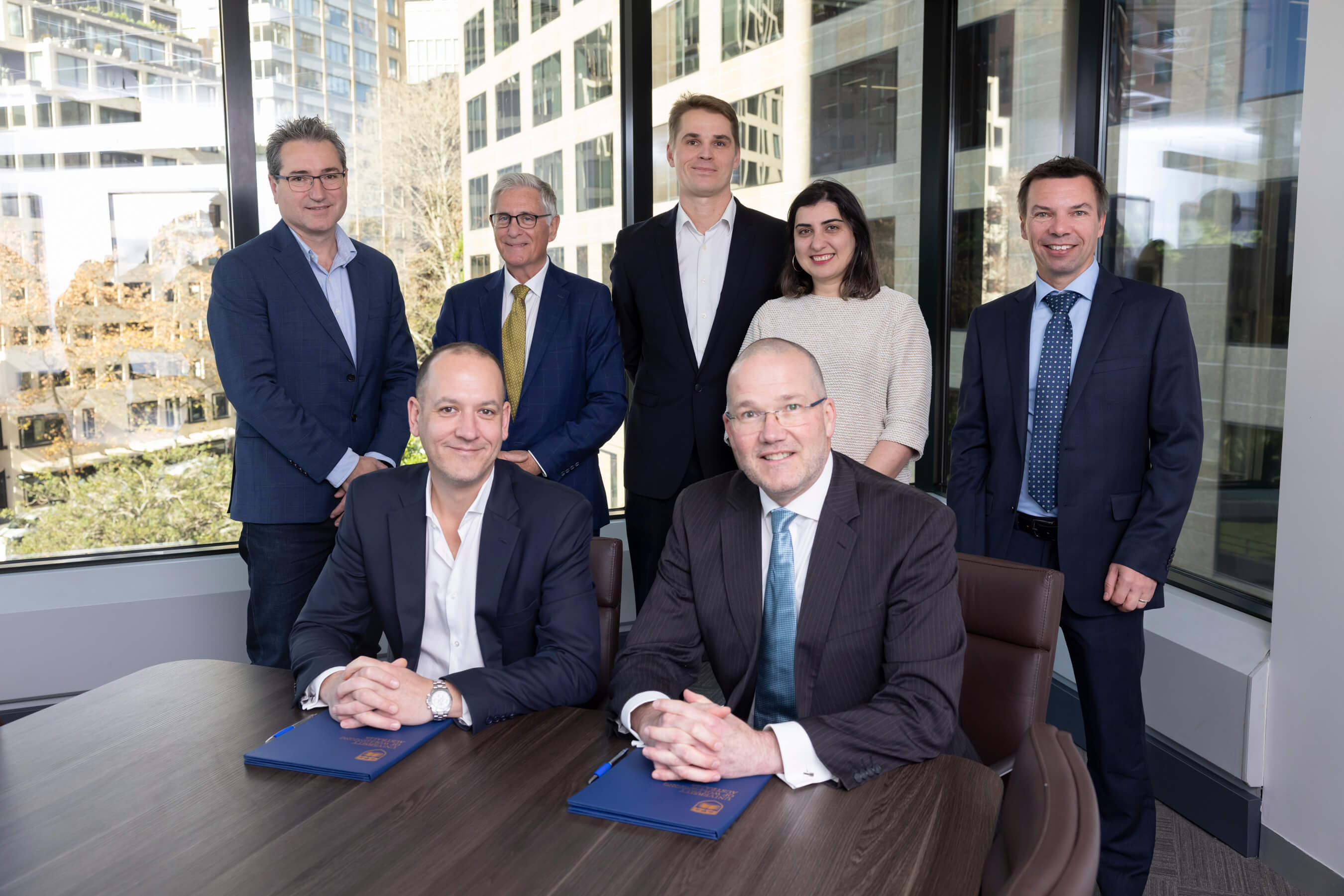 Dr. Paul Di Pietro, University of Wollongong (UOW); Andrew Thompson, Head of Strategic Growth, NEC; Leo Stevens, UOW; Zahra Shahbazian UOW and Prof. Christian Ritz UOW
Front row: Jason Price, CEO, NEC & Prof. David Currow, Deputy Vice-Chancellor, Research and Sustainable Futures, UOW