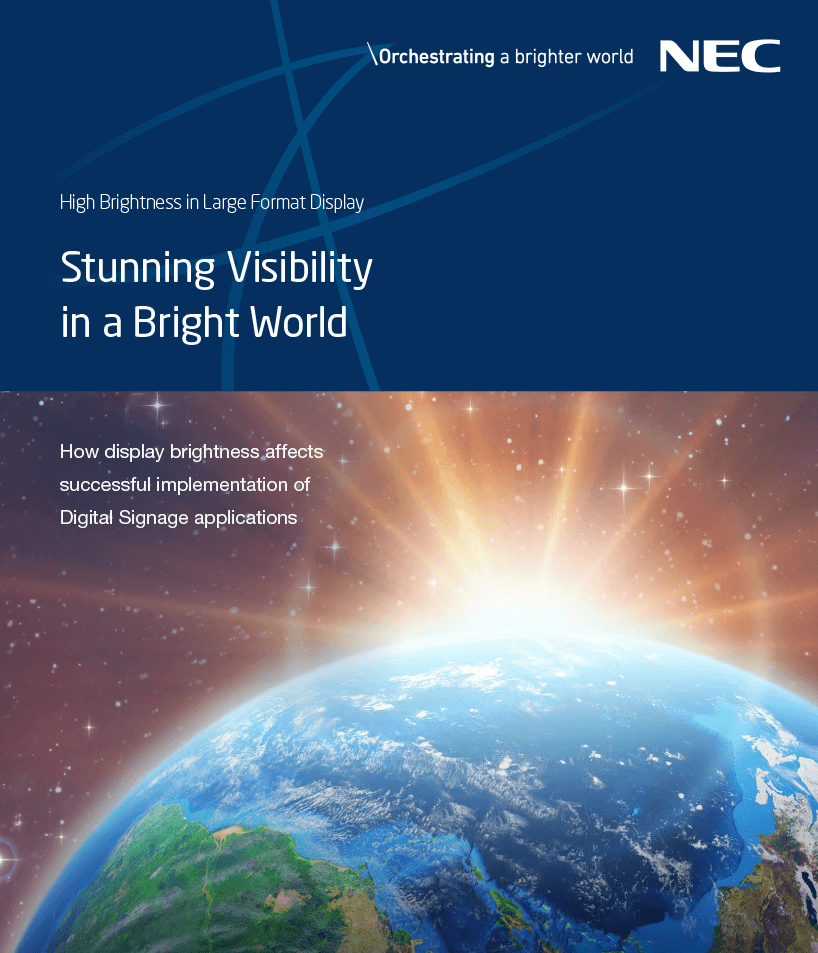 Stunning Visibility in a Bright World
Today's society is characterised by a growing need for a constant information flow, accessible anytime and anywhere. This is underlined by the phenomenal global uptake of personal display technology such as smartphones and tablets. The need for constantly updated communication. Be it information, entertainment or advertising,these are all impacting the way businesses are communicating with customers and how they can make information visible to their audiences. People are constantly on the move and businesses want to catch and focus their attention to maximize mind-space for their product or brand or to help people find their way quickly and efficiently.
This white paper offers you an overview about the importance of Brightness requirements in display technology and how High Brightness screen technology can improve the interaction with your audience specifically under difficult lighting conditions and in different environments, whether inside a shopping mall, an airport, a corporate reception or outside at a QSR restaurant, train station or bus stop. This paper is also intended to be a reference guide to assist you in making the most appropriate choice of a display that will meet your or your customers' requirements.