Transport Management Solution
Easing traffic congestion in public transport
NEC is leveraging the power of data and technology to solve social, environmental and economic issues such as traffic congestion. By applying our global experience, cultivated over many years in delivering successful projects, NEC is pioneering change for more eco-friendly public transport systems. Transport Management System is the integration of several solutions for effective transport management. These include:
Schedule Optimisation System
This uses the Excess Wait Time (EWT) index to evaluate vehicle operation reliability by measuring the average additional wait time that passengers experience at depots and stops. The closer EWT is to zero the better the regularity and predictability of service.
Advanced Driver Assistance Systems
Reduce commercial vehicle accidents using vehicle operational data, through our telematics platform and access to incident footage.
Driver Performance System
Analyse data from fleet systems, driver behavioural data and driver performance data using telematics and sensors to predict increased risks and mitigations such as enhanced driver training.
Schedule Optimisation System
The Schedule Optimisation System (SOS) provides the bus schedules per route that hit the lowest EWT, optimising the bus operator's corporate asset, such as available fleets and bus drivers.
The SOS also considers any restrictions such as bus travel time between stops and between depots as well as labour factors such as break time and The Schedule Optimisation System is designed to enhance operator performance and passenger experience by achieving the lowest excess waiting time, optimising fleet utilisation and driver allocation. It also considers any maximum working hours.
This system is adaptable and scalable to bus operators of all sizes and across multiple locations.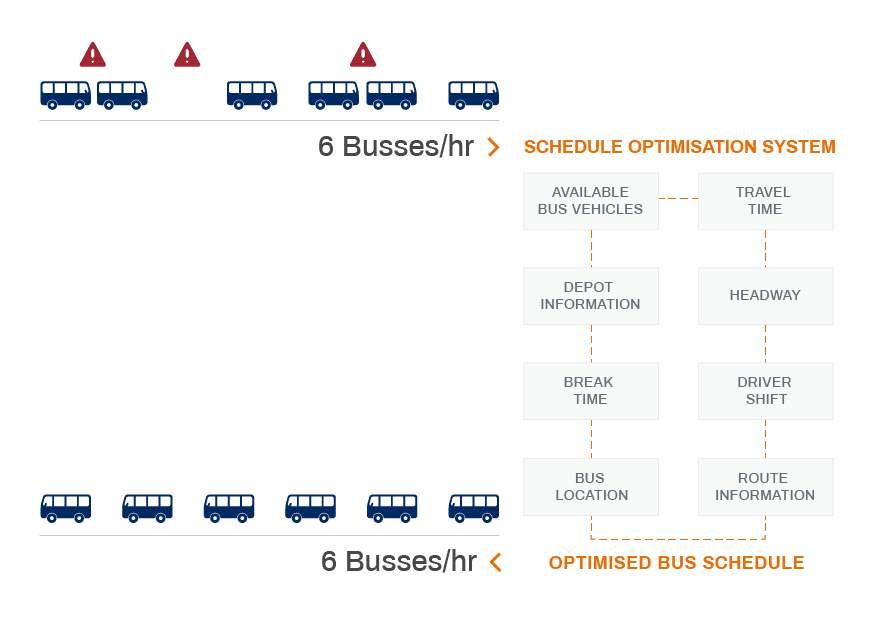 SOS Features
Key features of the Schedule Optimisation System (SOS)
Advanced Driver Assistance Systems
NEC's Advanced Driver Assistance System (ADAS) is designed to reduce vehicle accidents and modify driving behaviours through the application of vehicle, operational, telematics data and video content.
This is a cost effective, cloud-based solution, accessible anywhere at any time.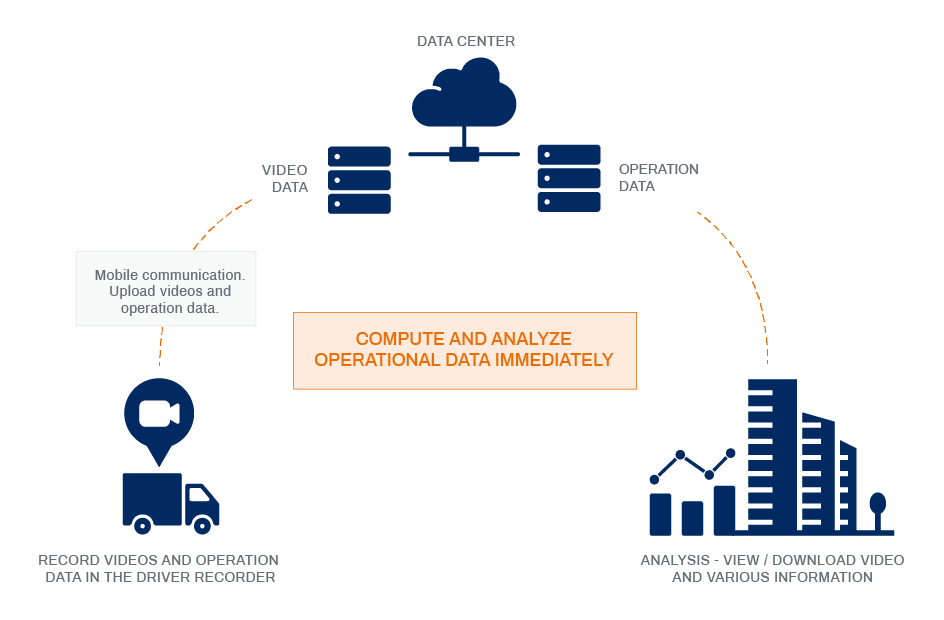 ADAS Features
Key features of the Advanced Driver Assistance Systems (ADAS)
Driver Performance System
The Driver Performance System (DPS) draws together data to present clients with a snapshot of their driving cohort's record and service delivery performance; including incidents of speeding, harsh braking, harsh steering and idling time, as well as recorded safety incidents and motor vehicle accidents with/without injuries, compliments and complaints.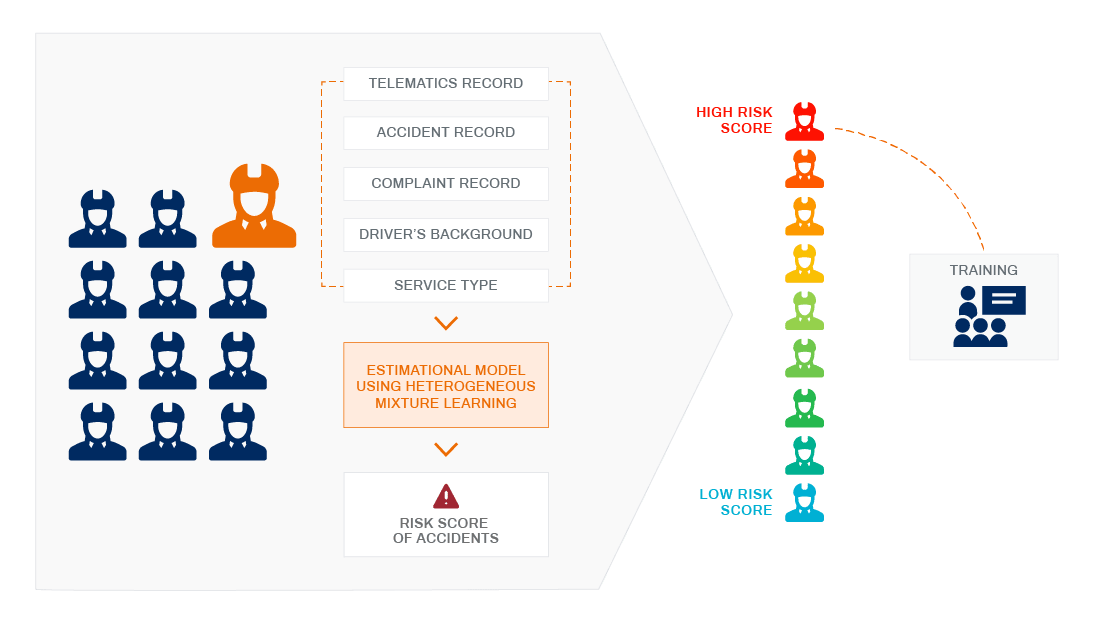 DPS Features
Key features of the Driver Performance System (DPS)
Ease of use
End-to-end solution for analysing behaviour, predicting accidents and maximising efficiencies
Enhanced driver capability
Know when driver behaviour changes or requires assistance or training

Network using mobile services
Real time data transmission and analysis via mobile networks

Real time intervention and assistance
Avoid accidents and intervene in real time to enhance driver, passenger and other road-user safety

Schedule optimisation and cost reduction
Assign the correct number of vehicles to minimise Excess Waiting Times, enhance the passenger experience, realise operational cost benefits and reduce unnecessary waste
Who should use NEC Transport Management System?
NEC's market leading Transport Management Solution is scalable and adaptable to public transport operator businesses of all sizes, across all regions. Our cost-effective solution enables for improved passenger experience, safety and modelling right driving behaviours.
Partnering with NEC will result in:
Effective fleet utilisation and optimisation
Improved safety
Optimised driver performance
Reduction in collisions
NEC partners with public transport authorities and public transport operators to provide scalable solutions that optimise operational performance, enhance customer satisfaction and improve network safety.
Quantum Memories by Refik Anadol
Commissioned by the NGV, Quantum Memories 2020 is Refik Anadol's most technically and conceptually ambitious work to date.