A holistic and flexible suite of services
Develop an executable plan that enables the continuity of your business
Organisations need to have plans in place that enable them to react to a disaster or an event of significant disruption. Boards and Executive Management teams have accountability for Business Continuity and protecting shareholder value. This means signing off on a proactive plan that enables the continuation of business and risk mitigations deemed acceptable for their organisation.
Traditionally, disasters have been an event with a known end, which has made recovery planning an easier process. COVID-19 has illustrated that recovery can be very different when the end is unpredictable. Recovery planning needs to be future scenario based, providing alternative revival pathways based on sets of changing conditions.
NEC Australia's Business Continuity and Recovery Planning (BCRP) is a holistic and flexible suite of services designed to help customers develop an executable plan that ensures the continuity of business, including how to recover from the disaster.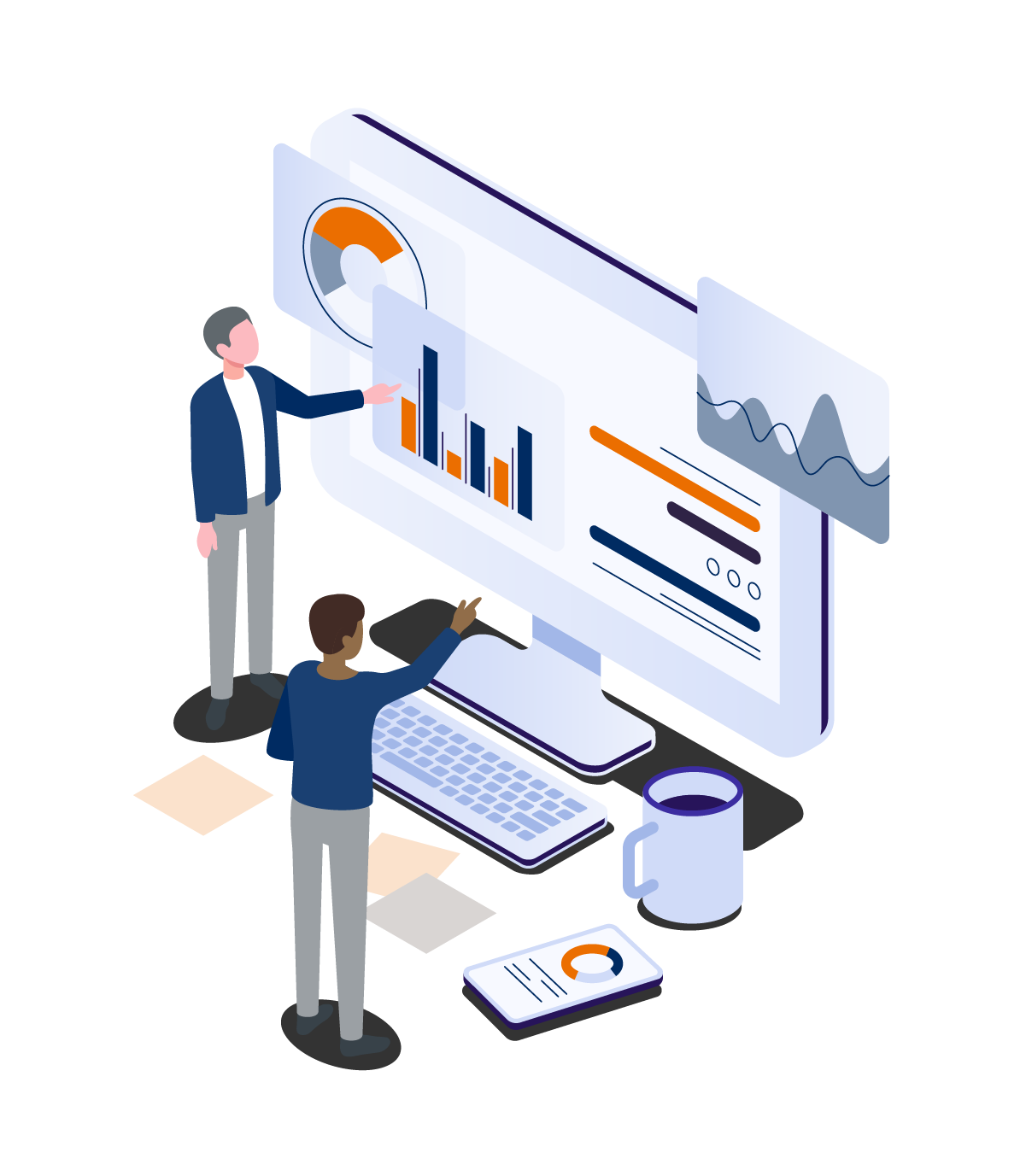 CREATE BUSINESS CONFIDENCE
Build assurance amongst employees, stakeholders and clients that the organisation will continue to function effectively during a disruption.
RISK MITIGATION
Provide stakeholders with the knowledge to help mitigate business and financial risk before they become problematic.

BUSINESS AGILITY
Enable organisations to rapidly execute the business continuity plan and recover business services and operations quicker after a disruption.
CONTROL COSTS
Assists in containing cost burdens during a disruption through prior planning and preparation.
LIMIT REPUTATION DAMAGE
Identify methods for protecting the organisations' brand and image.

MAXIMISE PRODUCTIVITY
Maintain employee productivity during a disruption through prior planning and preparation.
Components
Business Continuity Planning and Effectiveness Assessment
These services incorporate a package of templates and information checklists wrapped with our advisory services that can help organisations through their business continuity plan in a holistic and systematic process. We will guide you through three key areas: Executive Oversight, Operational Impacts, and Staff Impacts.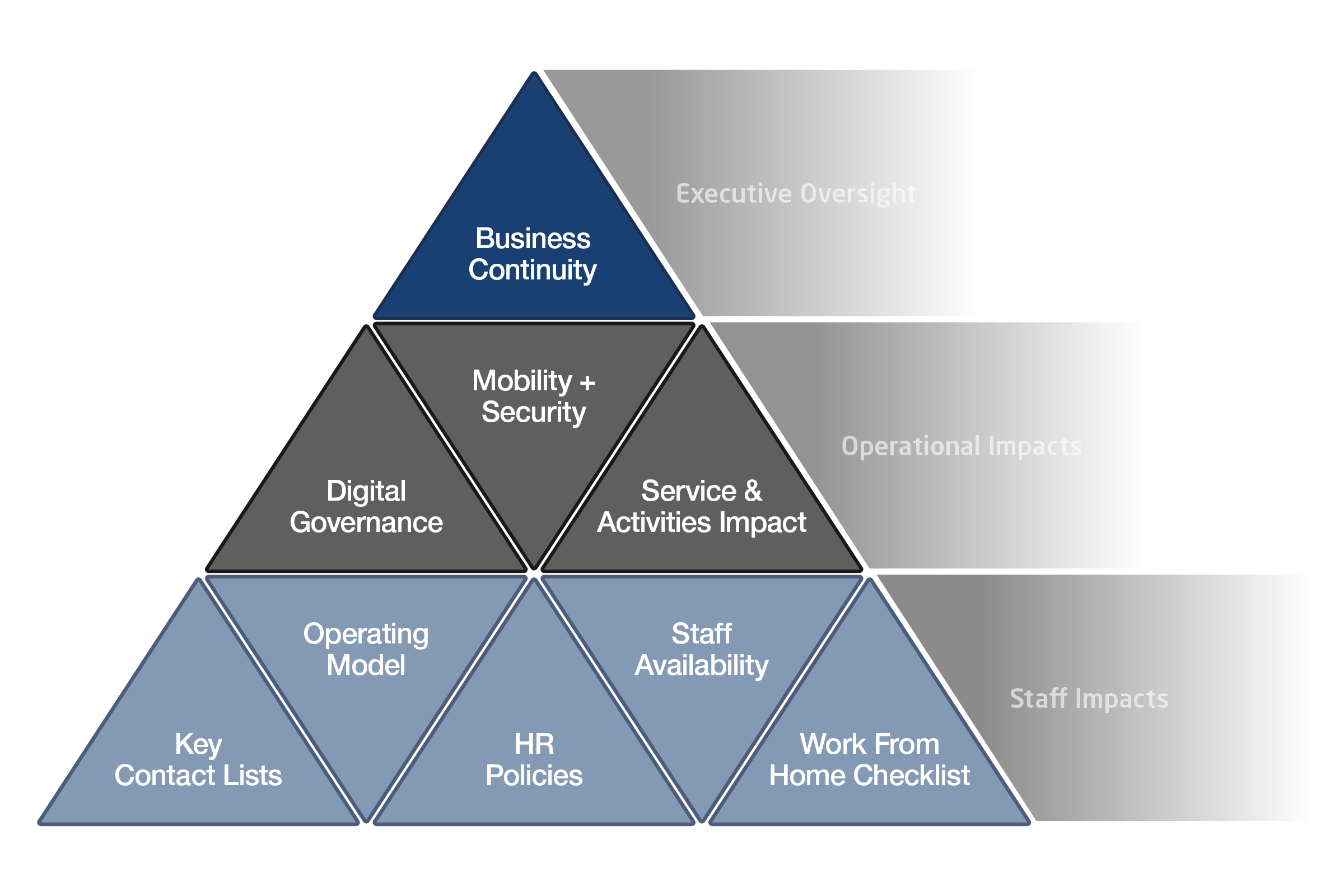 Recovery Planning Services
Recovery planning services assist organisations to recuperate from all disasters be they technological, natural or manmade, which includes pandemic.
These services can be applied against:
1. An event based disaster such as earthquakes or extended power outages where assessments and future scenario planning are easier to conduct based on the post event review.
2. Pandemic disasters where the event continues over a protracted timeframe with an unpredictable endpoint making future planning scenarios are more difficult and susceptible to frequent change.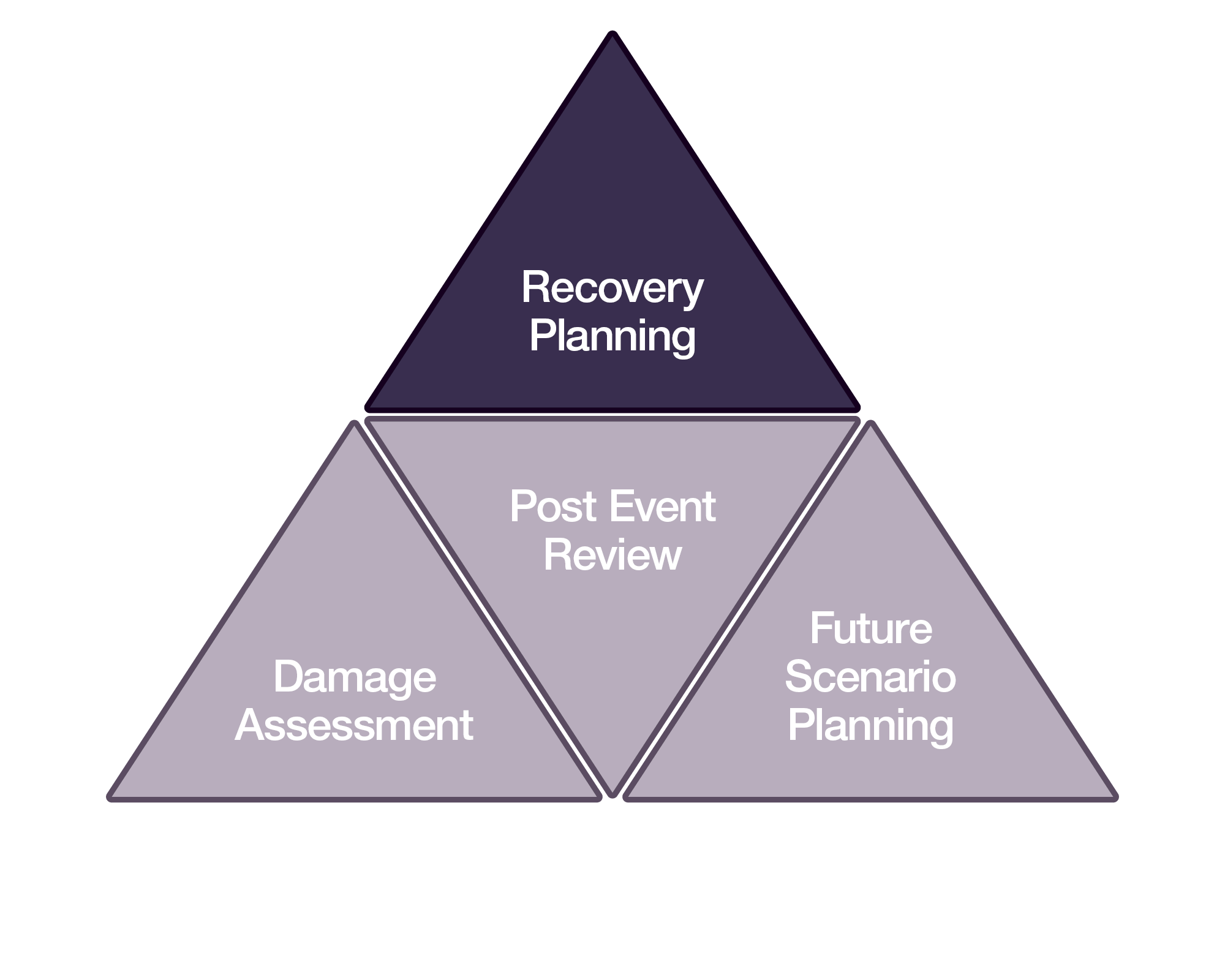 Expertise
NEC is a XaaS company, which leverages our Business and Technology Advisory services to provide a business centric approach to delivering innovative, unique and successful services. We have proven capability in creating and managing disaster recovery and business continuity, as exhibited during COVID-19 pandemic where we seamlessly mobilised our BCP while continuing to support our clients with minimal disruption.
NEC has deep partnerships with global companies such Microsoft, CISCO and HP to ensure we bring the latest thinking, practices and tools to our clients during times of need. Regarded by our customers as a safe pair of hands, NEC strives to maintain high ethical standards, create products and services that provide value to our customers, and become a trusted company by all of our stakeholders.
Talk to our experts today
To help us serve you best, please complete the following form.
This will help us direct your inquiry to an appropriate individual within the company and allow us to respond to your request quickly.
The workday just got a whole lot easier
All-in-One Communications Platform designed for teams of any size. Set up in minutes. One low monthly rate.