NEC's inaugural Women in Leadership event, held at the NEC Hangar, Essendon training fields on Thursday 26 October bringing together over 100 women and men from industries such as transportation, aviation, finance and banking, philanthropy, sport, tech and government. The event provided a platform not only for networking but for open and honest conversations around the issues most topical to professional women – be it on or off the field.
Fireside Chat with Dr Catherine Ball and Rachael Neumann
Hosted by Dr Catherine Ball, Futurist, Scientist, Associate Professor and Author of CONVERGE, this insightful discussion with Rachael Neumann, CO-Founder of Flying Fox Venture delves into the gender pay gap in the venture capital world, why women's sport is the next big ticket for investors and what she's learned from her mistakes in business.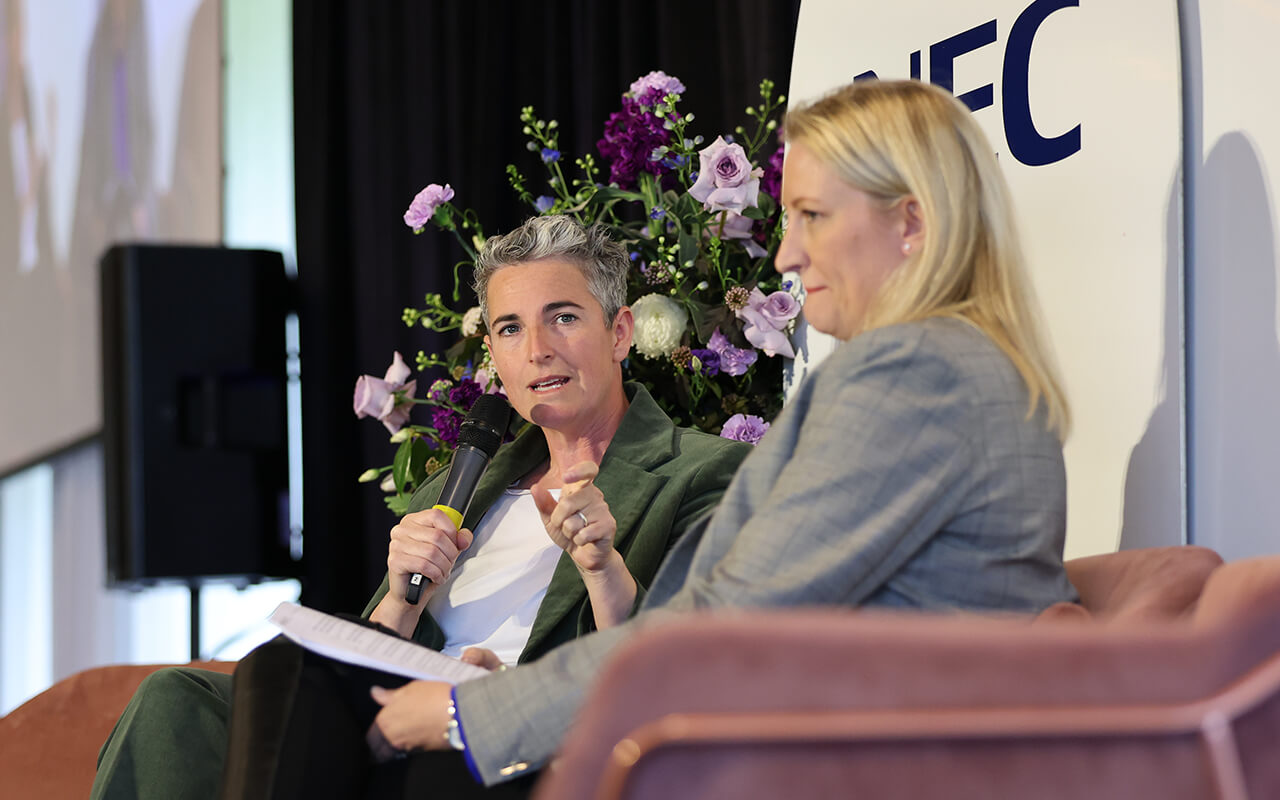 Watch video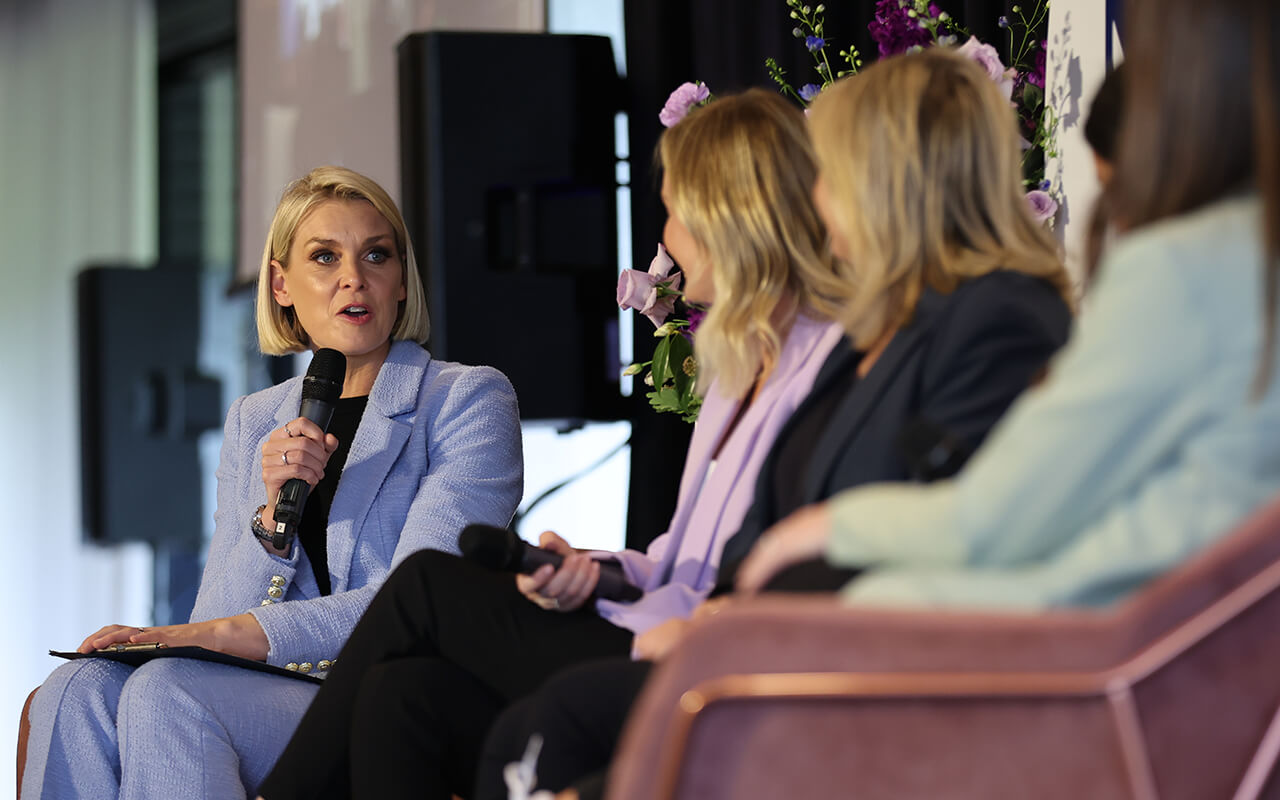 Watch video
Panel - Hosted by Sarah Jones
Held at the NEC Hangar, NEC's Women in Leadership Lunch featured an insightful panel discussion on leadership and how to grow and nurture women's sport in Australia from a commercial, marketing, general manager and player perspective.
Hosted by Sarah Jones - Fox Sports Presenter and Journalist, speakers Tayah Bot Chief Marketing Officer Melbourne Storm and Sunshine Coast Lightning Netball, Peta Webster General Manager Commercial AFL, Maddy Prespakis, Player Essendon AFLW and Aysha Ward General Manager Essendon AFLW spoke openly and candidly about the ways women's sport can continue to thrive in Australia.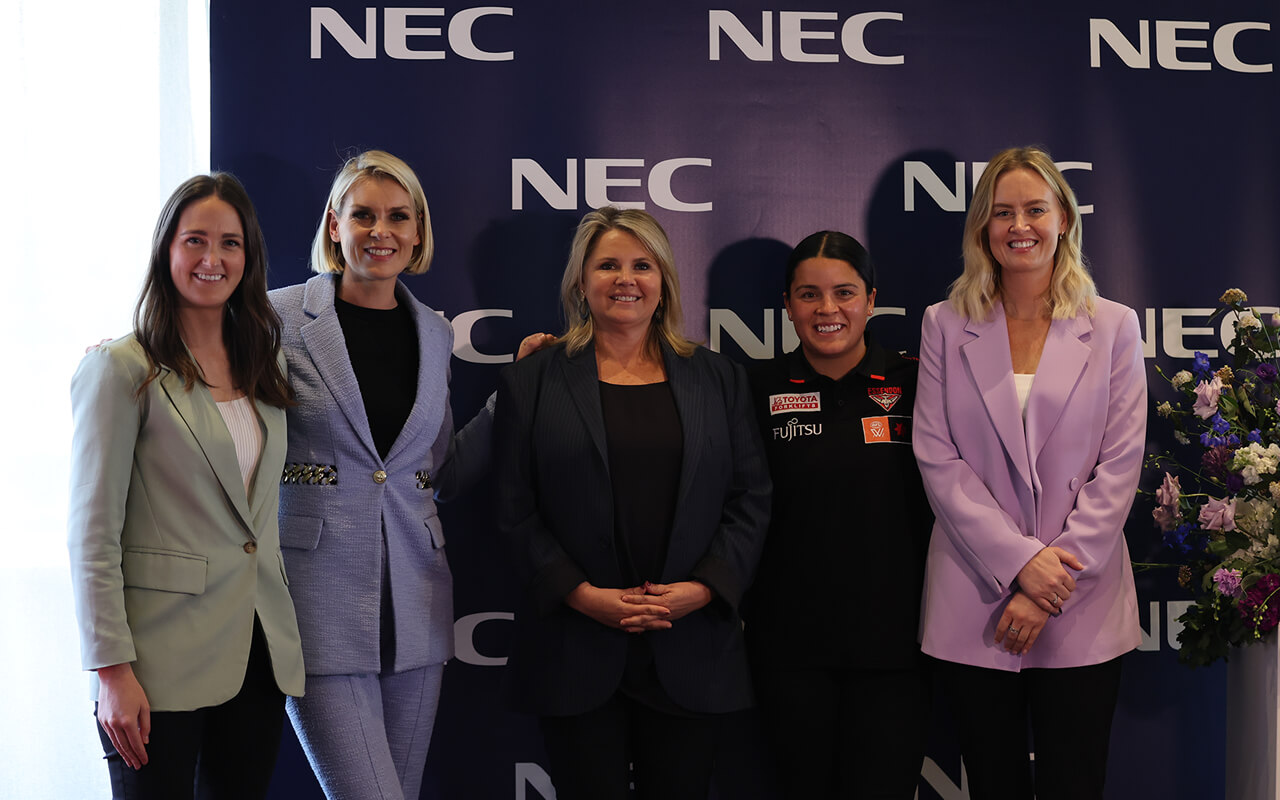 Essendon FC General Manager AFLW Aysha Ward; FOX Sports' Sarah Jones; AFL General Manager Commercial, Peta Webster; Essendon AFLW star player Maddy Prespakis and Melbourne Storm and Sunshine Coast Lightning Netball Chief Marketing Officer, Tayah Bot.