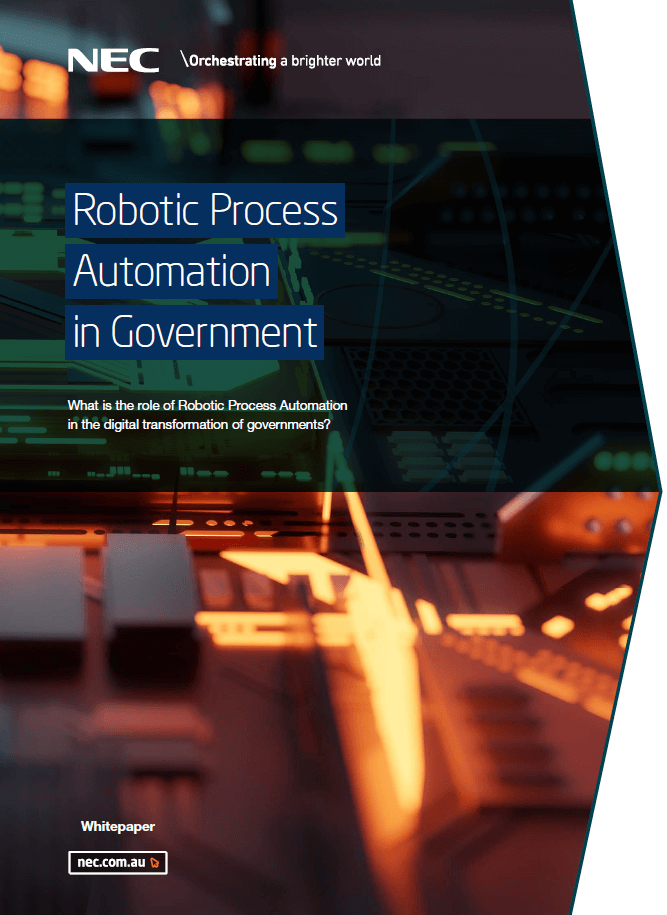 Robotic Process Automation in Government
The Government sector faces various challenges such as an ever-changing economic landscape, budgetary pressures, recurrent changes in the administration and constantly fluctuating public demands among others.
Advances in robotics have made automation a viable and innovative way to address the challenges faced by the public sector today. Robotic Process Automation (RPA) can reduce the amount of time staff spend on repetitive and routine activities, allowing more time to be spent on interaction with the public and jobs requiring a greater degree of complex problem solving or human judgement.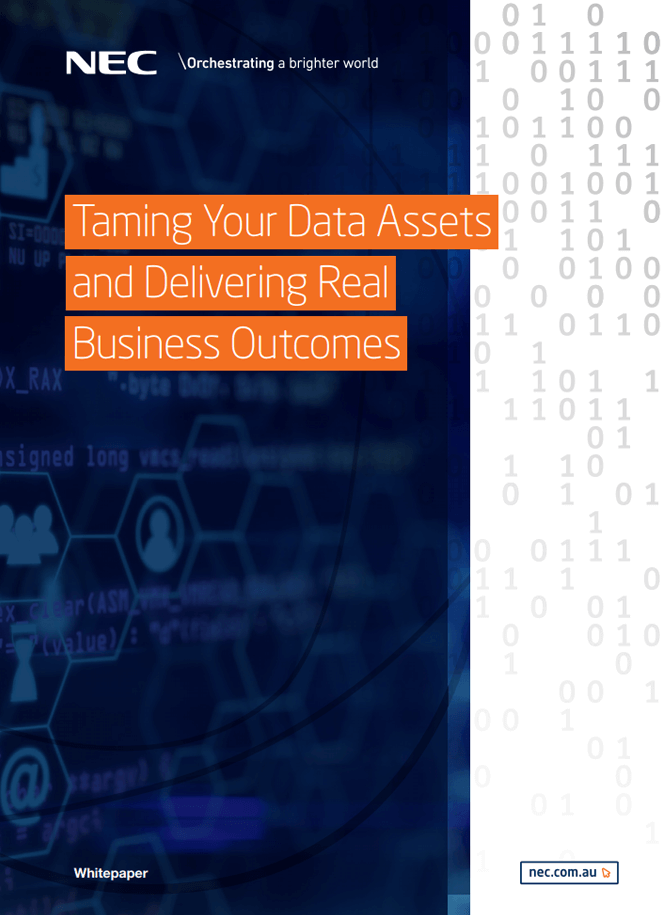 Taming Your Data Assets and Delivering Real Business Outcomes
Enterprises across the world are experiencing the consequences of a decade of digital disruption that has resulted in the proliferation of data at an exponential rate.
Many now want to put themselves in the best position to rapidly generate insights from this huge volume of data to gain a competitive edge through improved understanding of their customers. These insights could enable businesses to derive new business models and revenue sources as well as improve operating efficiency.
Research suggests that organisations that have the most advanced analytics capabilities tend to pull ahead of industry competitors.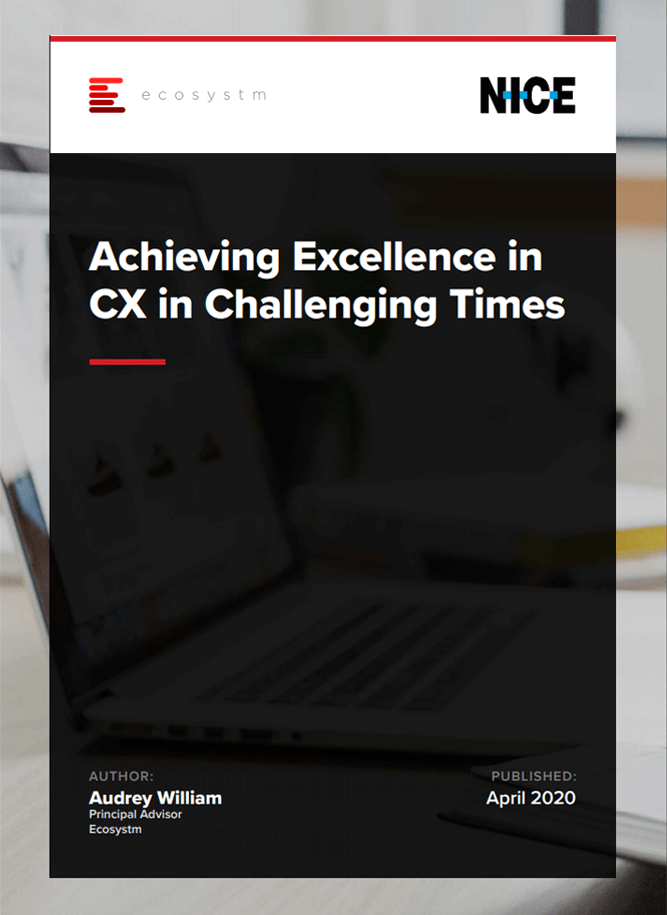 Achieving Excellence in CX in Challenging Times
Contact centres are under immense pressure to re-look at their operations on a daily basis. This gets further heightened in challenges times like we are facing now.
The need for agility in a contact centre has become especially important in recent weeks and will drive a greater adoption of the cloud model.
NEC's partner, NICE InContact, along with leading research firm, Ecosystm explore how contact centres can leverage technologies to solve their day-to-day problems.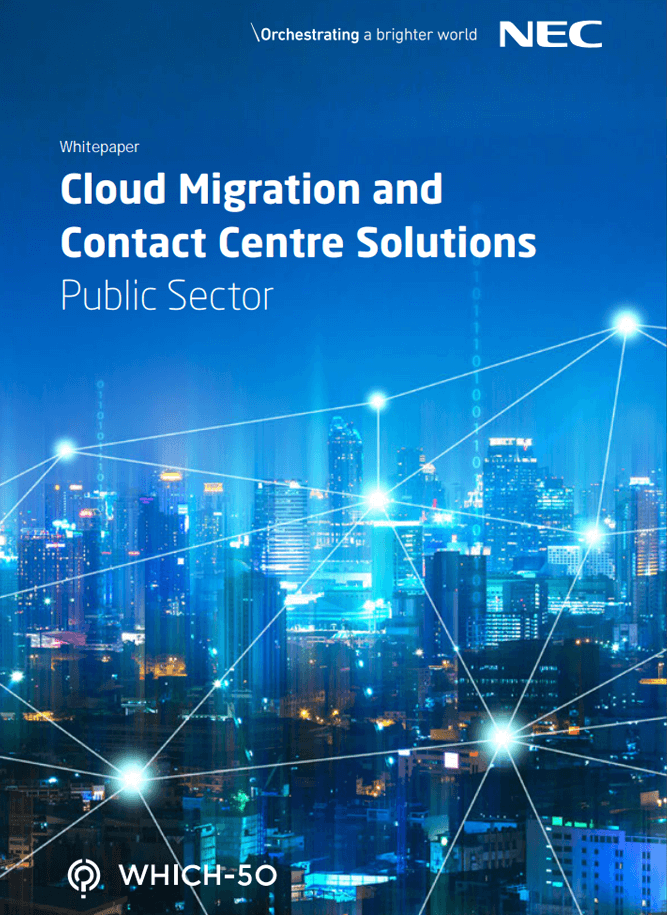 Cloud technologies are fundamentally transforming the contact centre.
Forecasts with regard to the potential size of the market for cloud technologies may vary, but what is clear is that investment in on-premise contact centres has flatlined in recent years, while adoption of Cloud-based solutions has increased and is likely to continue to grow.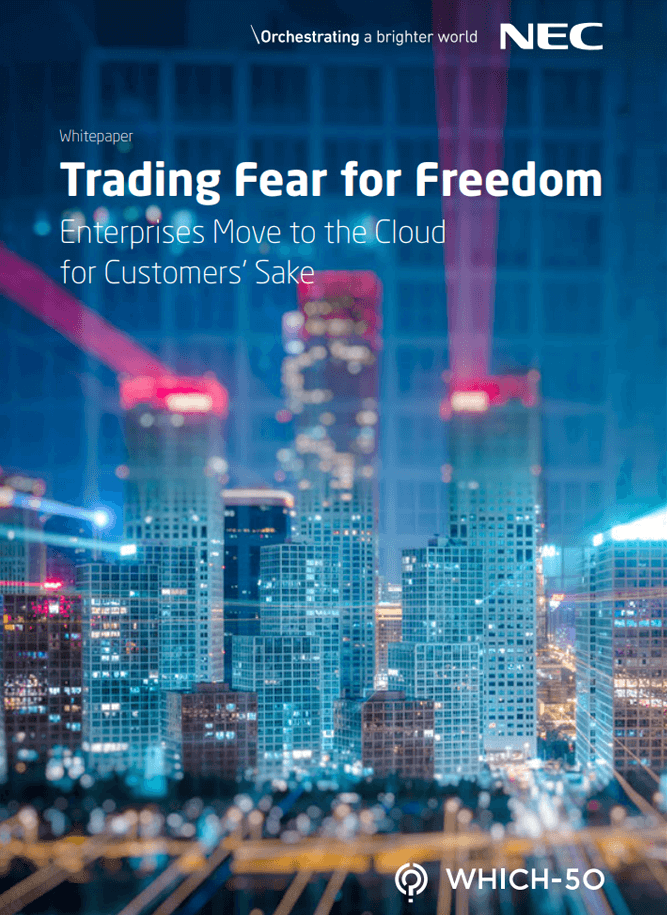 Enterprises are mid-swing in moving their IT needs from on-premises to Cloud. Most customer relationship management systems (CRMs) have already made the transition, productivity platforms such as Microsoft Office 365 and G Suite are rocketing along, and CIOs are now turning their attention to a more complex element of their portfolio, the contact centre.
A key opportunity when moving complex, resource-intensive operations to the Cloud is freedom from hardware.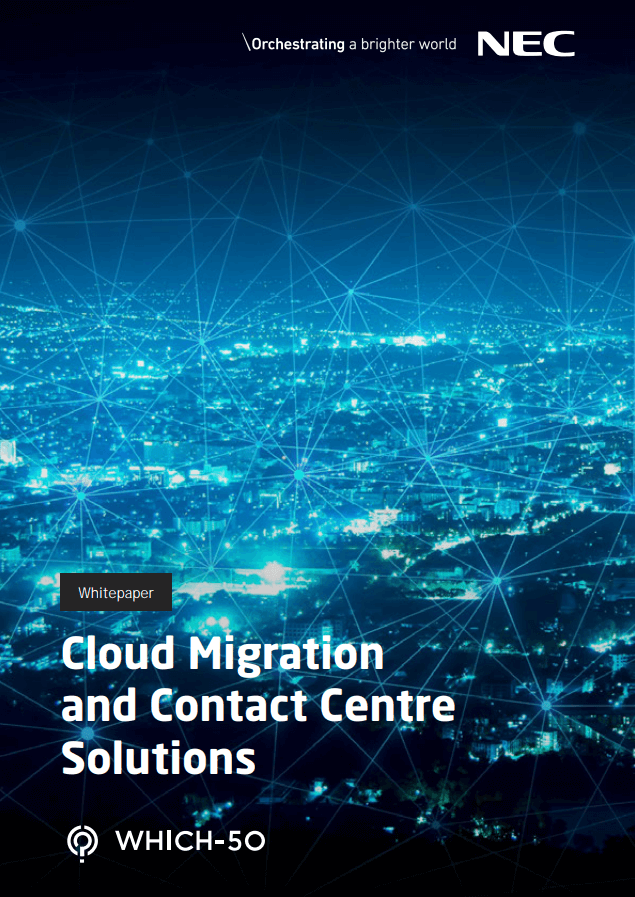 Contact centres are increasingly central to supporting the end-to-end relationship which organisations have with their customers. This is as true for large private organisations as it is for public sector organisations, even if their respective motivations differ.
Government agencies need to think about collecting and securely managing data from customers and other agencies, to be accountable for how they spend taxpayer's money, and ensuring the stability and availability of critical systems.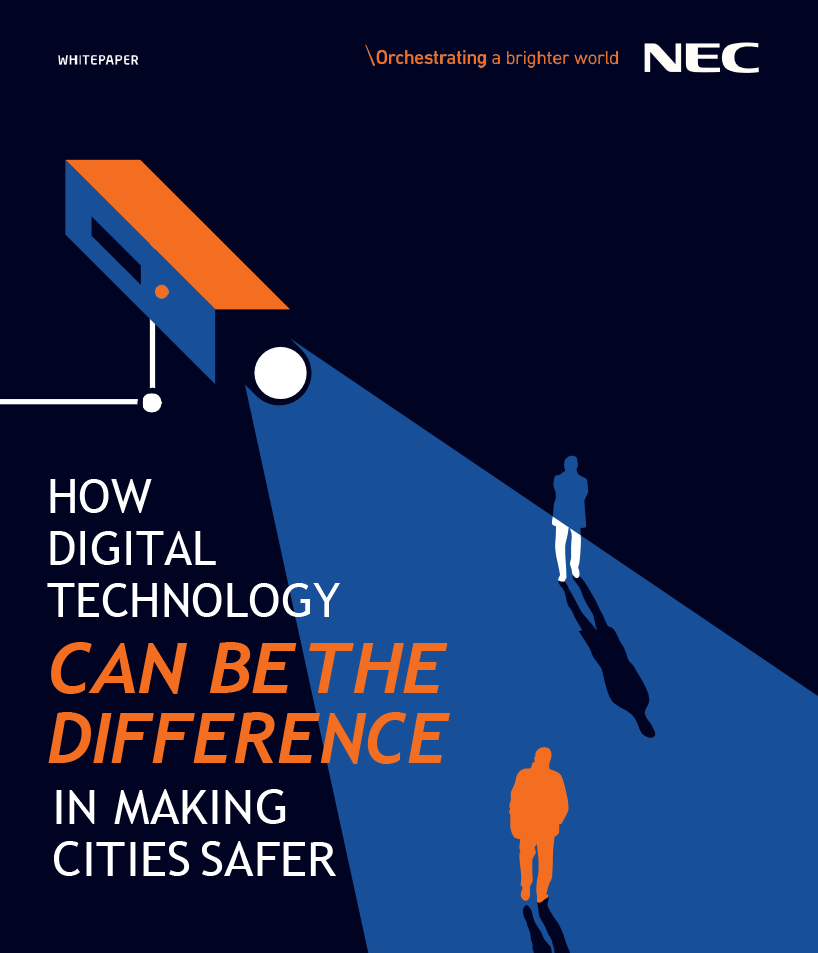 On September 11, 2001, the world changed with the devastating attacks on the World Trade Center in the United States. In the years after, the threat from terrorism has also morphed. As more resources have been poured into fighting terror, so have the tactics of terrorists changed.
While the 9/11 attacks were planned meticulously and executed by men trained for the deadly task, many of the attacks in recent years have been carried out by so-called lone wolves. They may be smaller in scale but harder to detect and prevent.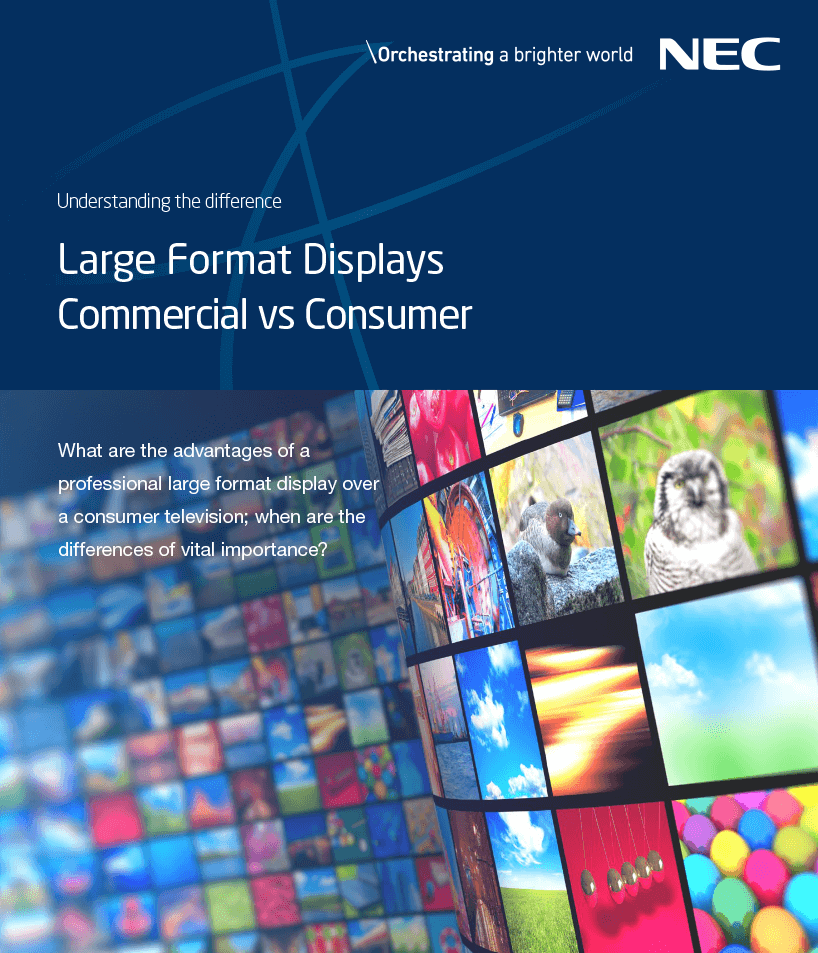 Without the technical background, many people would not distinguish any difference between a large format display (LFD) and a consumer television (TV) on first sight. Outward appearances may seem identical leading them to question how a LFD justifies its significantly higher initial price tag compared to televisions. Nevertheless, it is important not to confuse these two technologies, since their functions and corresponding application areas vary on a huge scale.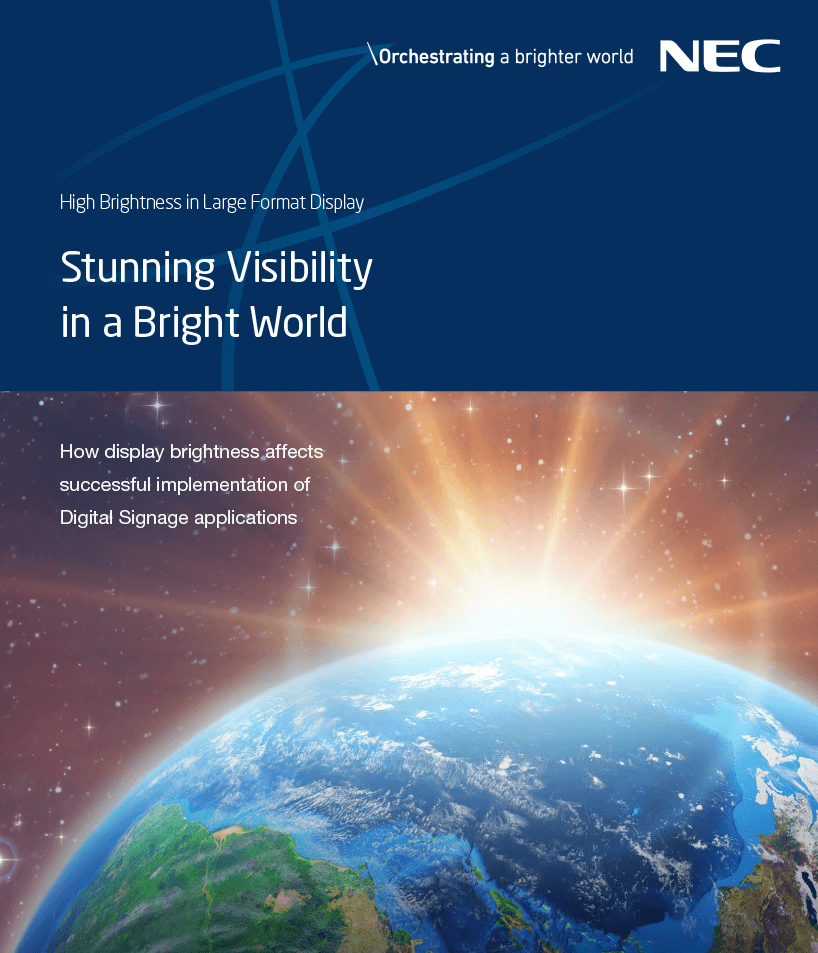 Today's society is characterised by a growing need for a constant information flow, accessible anytime and anywhere. This is underlined by the phenomenal global uptake of personal display technology such as smartphones and tablets. The need for constantly updated communication. Be it information, entertainment or advertising,these are all impacting the way businesses are communicating with customers and how they can make information visible to their audiences. People are constantly on the move and businesses want to catch and focus their attention to maximize mind-space for their product or brand or to help people find their way quickly and efficiently.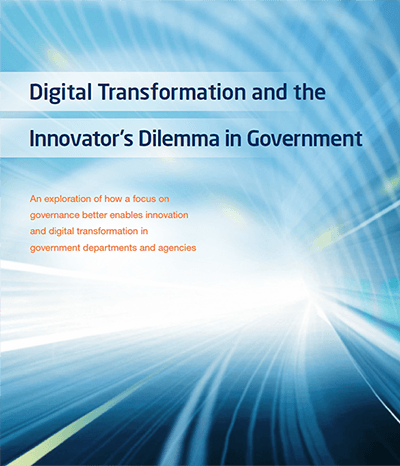 Today, across government and industry, leaders are expected to be more innovative, transform their organisations digitally, and prepare for Industry 4.0 whilst maintaining a robust governance model and minimising risk.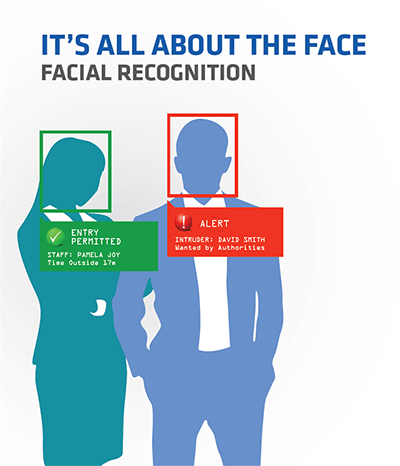 Once written off by early adopters, facial recognition has come a long way to become a vital component in today's technology-driven world. This white paper explores the farreaching effects of facial recognition, and how this technology revolutionises the security and commercial landscapes.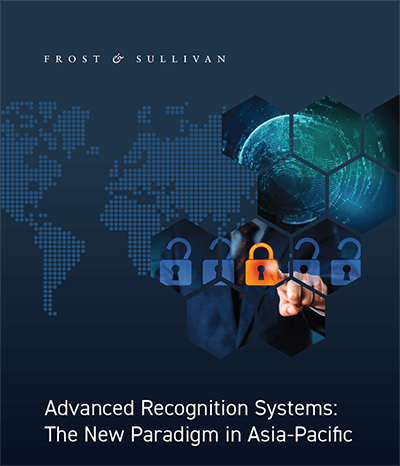 Advanced recognition systems deliver more than just conventional biometric functions. For starters, biometric entails unique characteristic of an individual, be it physiological or behavioural traits to verify a person's identity. Physiological biometrics extends to the use of physical features such as a person's face, iris, fingerprint, palm and DNA, whereas behavioural biometrics measures a person's patterns, such as gait, voice, and handwriting.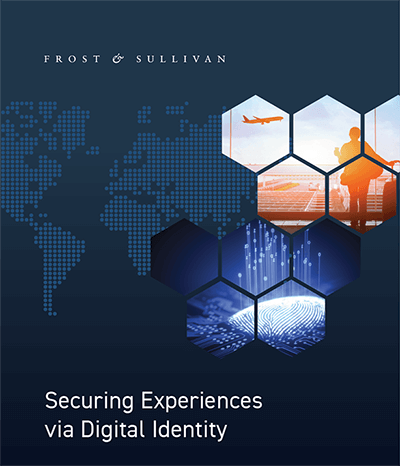 The proliferation of technology has transformed physical spaces as the Internet of Things (IoT) makes the world increasingly connected. Technology convergence is integrating the cyber and physical spaces, achieving efficiency levels not previously possible. However, this convergence presents new challenges. The physical space is where people and ubiquitous objects reside whereas the cyber space is virtual. Putting the two together brings about cyber threats that can potentially lead to physical harm.