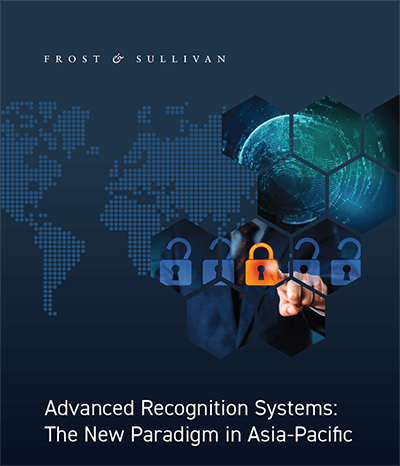 Advanced Recognition Systems
The disruptive trends mentioned above have led to the emergence of millions of digital natives who demand cutting-edge technology and innovative services with pervasive connectivity anytime, anywhere. Against this backdrop, Advanced Recognition Systems are becoming increasingly widespread with the growing implementation of biometric security in a number of sectors, particularly in banking, retail, law enforcement and border control.
According to a recent announcement by Tractica, the global biometrics market is forecast to grow to US$15.1 billion by 2025, at a 10-year CAGR of 22.9%. Asia-Pacific is anticipated to be the fastest growing market, owing to a surge in government biometric projects such as the e-passport and e-visa programs and heightened demand for advanced security solutions to combat rising crime, fraud, data theft, terror attacks and cyberattacks. This paper centres on how advanced recognition systems can become a gateway to digital and smart empowerment for future societies as seen through the lens of both governments and private enterprises.