Neoface Welcome is a portable kiosk that uses a person's face to unlock new customer experiences. From there, the possibilities are endless with the integrated touch-screen allowing customers to craft their own journey through a physical or virtual venue.
The shiny new face of Customer Experience
In our increasingly individualised world, personalisation is the new currency. Organisations that persist with antiquated models of consumer interaction will perish. Businesses must be willing to meet their audiences on their terms. NEC NeoFace Welcome makes this possible.
NEC's NeoFace Welcome empowers customers to replace ageing manual visitor registration processes with a modern digital solution that leverages facial recognition to provide a personalised unique experience and improve business efficiency.
There are significant benefits for operators, including greater streamlining with repeat customer interactions and more efficient use of staff. Another advantage of NeoFace Welcome is its ability to integrate with CRM and POS systems.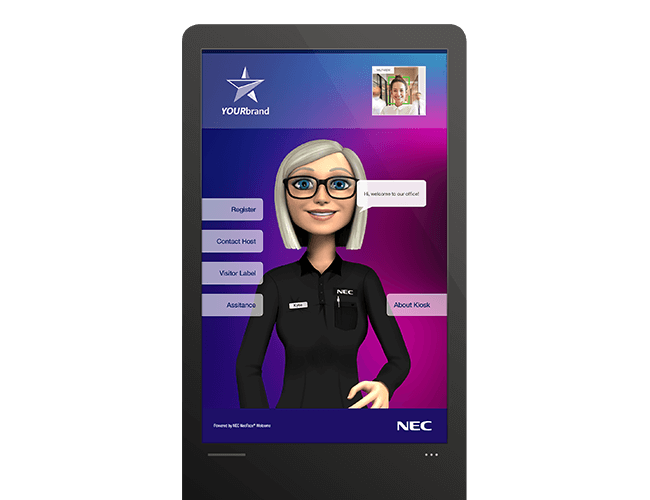 Revolutionise your visitor management process
Visitor verification can trigger other elements such as playing media, providing meeting room details, wayfinding, sending a notification message to a host or completing on-site induction training. The kiosk can be customised to ensure your visitor process meets your exact business needs.
CUSTOMER EXPERIENCE
Unique and personalised experiences for your guests or customers.
SECURITY AND PRIVACY
Maintain secure access control for sensitive areas using facial recognition.
BUSINESS EFFICIENCY
Staff can be utilised more efficiently, enabling them to focus on other tasks.
UNSURPASSED ACCURACY
NEC's NeoFace® facial recognition software is the market leader
VISITOR REGISTRATION
Enrol via the integrated touch-screen with spoken instructions or via an iPad.
VISITOR NOTIFICATION
SMS/email notifications alert people that their visitor has arrived.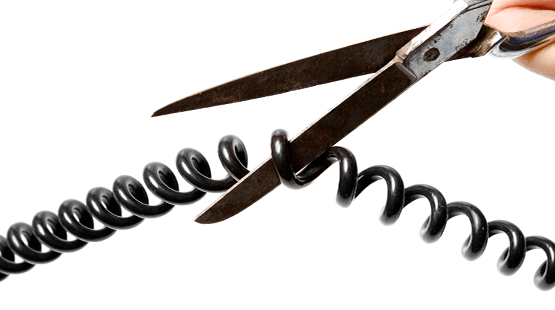 Is your business ready for NBN?
ISDN services in Australia are ending soon. If your business is on ISDN you will need to migrate to SIP to connect to the NBN.
Ensure your business continues to serve its customers efficiently and make the switch today!
ASK US HOW