Cyber threat detection & security incident response through the real-time and historical data analysis.
Your data will never be safer
NEC's sector-leading managed Security Information Event Management (SIEM) provides organisations with the highest levels of security against real-time cyber threats.
Utilising endpoint to cloud monitoring, this 24/7 service is delivered from state-of-the-art facilities by highly accredited and skilled security analysts at our Global Security Intelligence Centre (GSIC). Benefits to business include earlier threat detection, incident response and more effective remediation.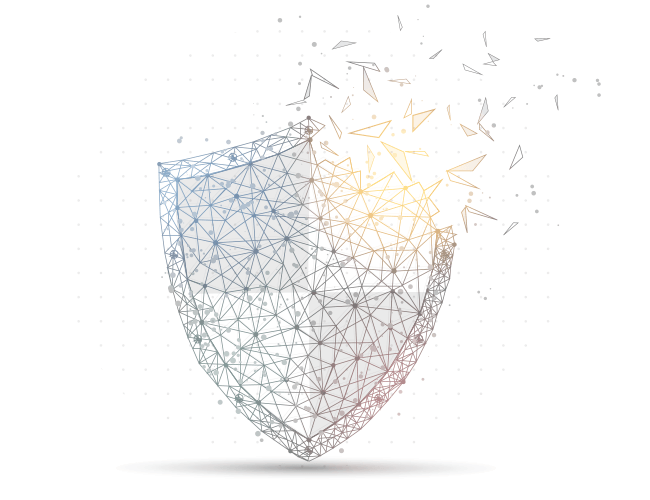 We're there before it's a crime scene
Cyber criminals aren't just focused on the big end of town – last year 50% of SMBs suffered some form of cyber-attack. The statistics are particularly alarming for those organisations placing faith in their existing firewalls, spybots and associated security measures – because many simply will not protect your data and information from repeated, multi-point incursions by organised cyber criminals.
NEC's managed Security Information Event Management (SIEM) Service is the answer. With a proven track record in Government and Law Enforcement agencies, our sector-leading technology will provide your organisation with the highest levels of security.
We see crimes before they're committed
Based in NEC's state-of-the-art Global Security Intelligence Centre (GSIC), our skilled and accredited security analysts utilise endpoint to cloud monitoring to collect information from a variety of data sources, tracking and isolating cyber threats and instigating remediation.
Their ongoing work provides a host of benefits for our customers, including improved protection of staff and customer data as well as a more robust governance and compliance position.
NEC offers fully flexible service packages to suit cloud/service based and Hybrid SIEM solutions as well as on premise SIEM systems.
Global Security Intelligence Centre (GSIC)
Local capability, global coverage
Trusted by enterprise and government
CX Plus@Home
Move your Contact Centre agents home
in 48 hours
To assist in a quick transition to a home-based work environment for your contact centre agents, we are offering CX Plus@Home – a no charge option to use CX Plus, our enterprise-grade cloud contact centre platform.
ASK US HOW