The emergence of sophisticated digital technologies has transformed the way that people communicate, collaborate and do business. In order to gain or retain competitive advantage, organisations need to embrace the new world of digital by embarking on a digital transformation path.
Successful transformation through end-to-end support
NEC DTS is a service that baselines, plans and enables successful digital transformations. It does this through NEC's unique ability to ingest the often-disparate information that organisations hold regarding their enterprise architecture.
Service benefits are quickly realised, giving customers confidence to undertake transformational activities at an increased scale and tempo. The service has integrated surveys to prepare for cloud transformations and produces executable transformational roadmaps that are risk managed and traceable.
Brochure - Digital Tranformation Whitepaper - Digital Tranformation
What does our Digital Transformation Service do?
NEC DTS baselines, plans and enables successful IT transformation.
NEC DTS is certified as an ArchiMate® Tool and incorporates TOGAF® principles.
More than just a mapping toolset, NEC DTS allows organisations to make unprecedented advancements in IT maturity.
NEC DTS addresses many of the issues and risks that prevent innovation from being seen as an 'upside' proposition.
Financial
Optimise your investment in current-state architecture prior to transformation
Manage your transformation, capital, procurement, financial risks in a more comprehensive way
Mitigate redundant IT spending and resource waste
Understand and be able to manage any cloud transitions in a logical way
Map the entire spectrum of infrastructure investments for real business outcomes
Highlight your spend-analysis. Are IT investments and costs based on approved business strategies
Environment
Highlight a cloud transformation capability map
Execute the IT strategy based on informed and logical decisions
Increase business understanding of the IT landscape
Run detailed reporting on current technology risks inside each business unit
Manage lifecycle of all running platforms
Test and review models impact and dependencies
Report on business capability migration readiness
Adopt ANY enterprise model backed up by sound decision making
Compliance
Incorporated TOGAF and Archimate principles ensure best industry standards
Reduce risk and complexity through a holistic view
Enforce standardisation of tools without limiting flexibility
Manage IT processes and compliance with greater consistency
Allocate critical resources with full governance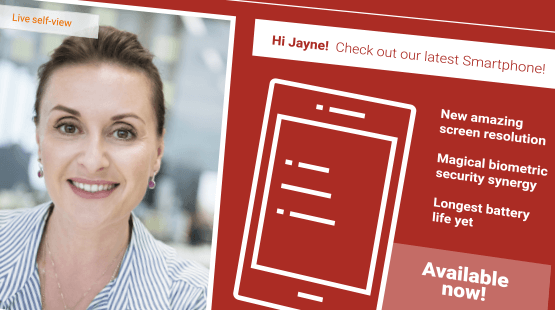 Free Trial - Biometric Authentication Service
NEC ID is a powerful cloud based identity authentication service that connects your applications to NEC's world leading Facial Recognition biometric matching engine.
FREE 30 Day Trial