Agile remote access solution to meet the demands of the modern workforce
A dynamic and secure VPN service
With increasing numbers of employees working from home or remote locations to support business agility, it's crucial that remote access to applications and data work effectively.

NEC's Cloud VPN service provides customers with a dynamic secure remote access service, enabling remote workers to securely connect to their organisation's network. The service ensures that your VPN performance is optimised, enhancing user experience by providing a reliable, secure, and optimised remote access solution for Cloud and traditional workloads.

Our Security Operations Centre personnel have vendor certifications and experience in Cloud remote access and VPN technology and can alleviate the burden in doing it for you and allowing your internal team to focus on higher priority tasks.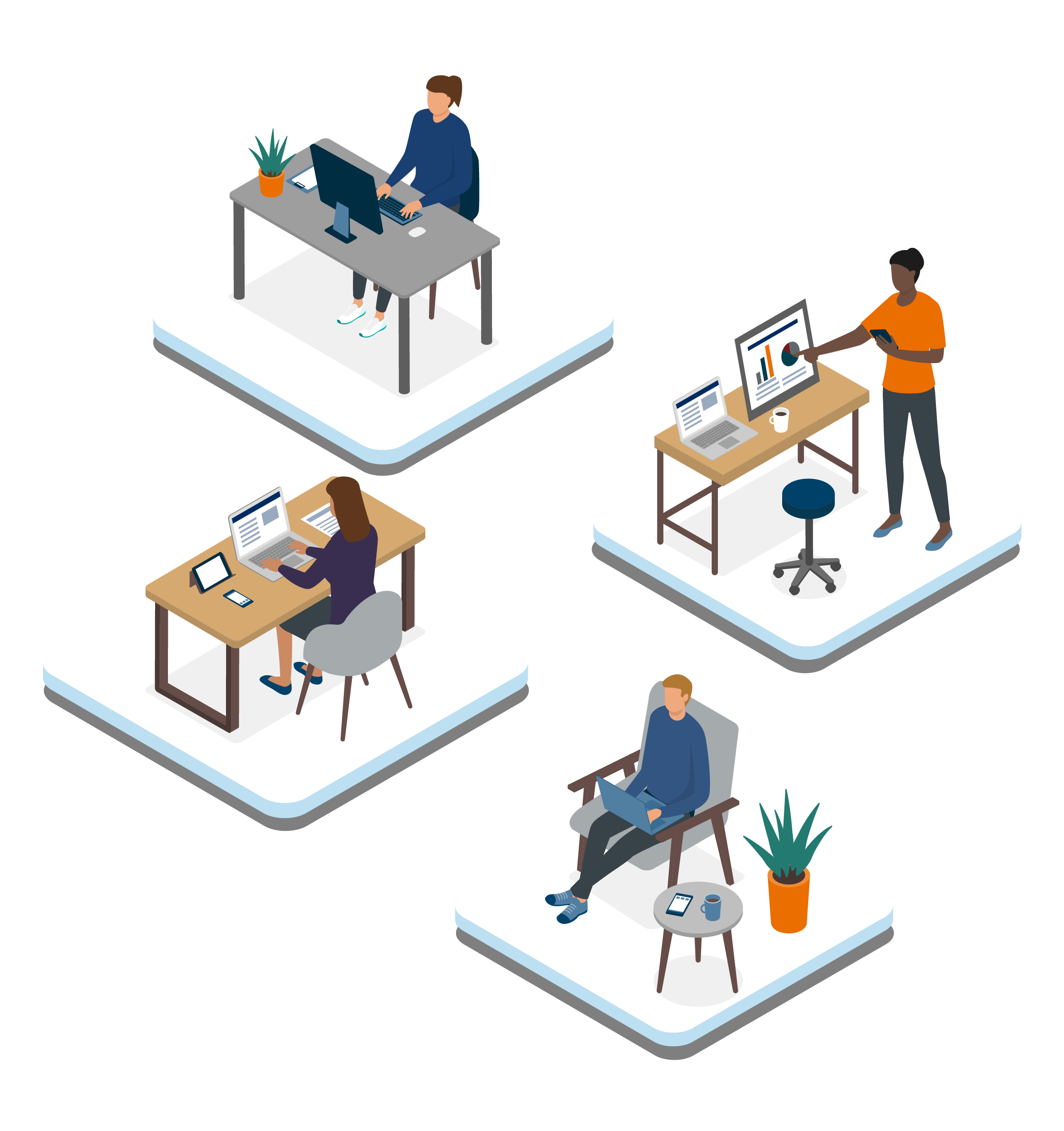 Rapidly Scalable
Quickly scale up and down VPN capacity to support business continuity and a modern, flexible workplace.

Cloud Native & Secure
Use proven VPN gateway technology from Fortinet to access your Cloud and on premise systems.
Reduced TCO
No infrastructure to purchase with the added benefit to switch on and switch off the VPN gateways as your organisation requires.
Maximise Cloud Investments
Select from Azure or AWS and connect directly to existing Cloud systems without needing complex integrations.
Leverage Expertise
Skilled security experts ensure your VPN is running when your users need it and configured to meet the evolving needs of your organisation.
Consistent Reliability
Ensure your VPN is running when your users need it with 24x7 availability and performance monitoring.


Reports & Insights
Understand when users are logging onto the VPN to plan for peak usage. Track VPN bandwidth usage, top users and what applications are being used.

Tiered Service Packages
Select a Managed Service plan from NEC that suits your business and provides the flexibility you need.

Leverage our expertise
NEC has proven capability in the security space, backed by a $4M investment in a GSIC (Global Security Intelligence Centre) facility located in Adelaide. This offers a wide range of security services delivered from the state of the art Security Operation Centre.
This provides extended benefits to clients and goes hand in hand with wider investments made globally that include Japan, Singapore, Europe, and the Americas. NEC currently has over 1,600 employees across Australia and over 100,000 worldwide, offering local capability, national capacity and global coverage.
The workday just got a whole lot easier
All-in-One Communications Platform designed for teams of any size. Set up in minutes. One low monthly rate.