Empower your mobile workforce with the tools to communicate and collaborate securely
Productive and secure, anywhere across any device
The idea of working remotely isn't new, but has gained prominence due to the recent COVID-19 pandemic, which forced companies to mobilise their entire workforce.

Events of this nature suggest that these shifts in work culture where employees work from home either part-time or permanently are expected to continue in the future. To that end, it is critical that organisations enable their employees to work remotely productively, but also securely.

NEC's Enterprise Mobility + Security (EMS) is a flexible, modular service offering that enables your organisation's workforce to remain productive and work flexibly anywhere, anytime and across any device with a consistent user experience whilst ensuring that your organisation's data is secure and protected at all times and that you remain one step ahead of security threats.

Following a Preliminary EMS Assessment, NEC will help you evaluate your mobility landscape and provide consulting advice to help you determine how well your strategy addresses the foundational principles of enterprise mobility and where NEC can step in to help.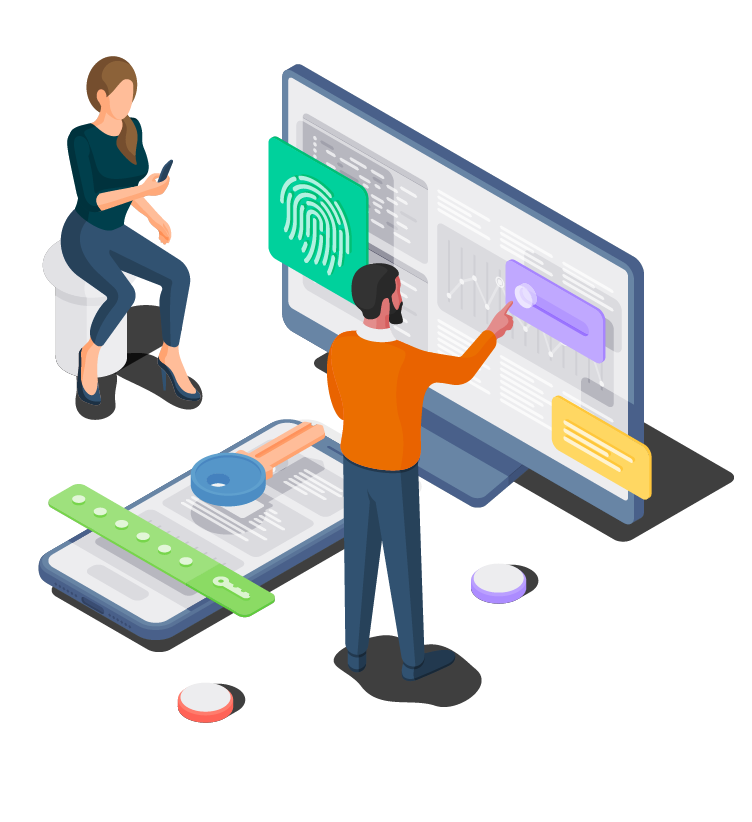 Business Continuity & Recovery Planning
Quickly and easily adopt the right tools, templates, governance and policies, allowing your employees to work remotely whilst remaining safe, compliant and protected.
IDENTITY & ACCESS MANAGEMENT
Ensure the right people have the right access to the right resources. Protect, monitor and audit access to critical assets while helping maximise employee productivity.

INFORMATION PROTECTION
Stay more secure by adopting a Zero Trust approach. Provide more protection to people working anywhere, on any device, with any app using our identity-driven security.

THREAT PROTECTION
Identify, detect, and respond to threats, compromised identities, and malicious insider actions across your on-premises and cloud environments. Protection with adaptive, built-in intelligence.
ENTERPRISE MOBILITY MANAGEMENT
Enable your workforce to use any device, anywhere, anytime whilst staying protected with a single endpoint management solution. Securely manage iOS, Android, Windows and macOS devices.
WINDOWS VIRTUAL DESKTOP
Provide users with a practical, modern and consistent experience with a workspace that's highly scalable, always up-to-date and available on any device.

REMOTE USER CONNECTIVITY (VPN)
Secure information in transit and control user access to select networks inside your organisation's data centres and Cloud environments.


DOCUMENT AUTHENTICATION
Log which users have accessed documentation and detect when other individuals are looking at sensitive information on authorised devices.

Industry leading technology managed by experts
NEC is a Microsoft Gold Partner in communications, windows & devices and through our long-standing relationship with Microsoft can provide you with the service and insight required to help you achieve your goals.
Leveraging Microsoft's EMS application and platform ecosystem, NEC can deliver you a proven end-to-end solution that is market-leading technology to serve your needs. Customers can leverage NEC's experience and expertise and access Microsoft certified engineers without having to employ expensive staff directly or invest in significant training.
Market Trends
of enterprises
count mobility as a top priority to stay competitive
of workers
shared sensitive data to the
wrong person
less likely
to be compromised through
multi-factor authentication
Verizon Data Breach Investigation Report; Wire19 6 Top 6 trends impacting enterprise mobility in 2020
CONSULTANCY & ADVISORY SERVICES
The workday just got a whole lot easier
All-in-One Communications Platform designed for teams of any size. Set up in minutes. One low monthly rate.