NEC in Entertainment
Entertainment Venues and Stadia will forever more have to rely on compliant, contactless, frictionless technology. Governments and venue patrons will demand speed of movement and their health and safety.
Join us at IMMERSION+ to find out how Humanity and Technology come together to Orchestrate a Brighter World for Entertainment
Entertainment Case Studies
"We are incredibly excited about the relationship forged with NEC and are confidently looking to how we will evolve the partnership and do exceptional things for the arts and the community together."
Richard Errington, Chief Executive Officer, West HQ
Innovation
NEC Australia prides itself on building trusted partnerships with Government agencies to deliver innovative, specialist technology solutions to complement large, complex project outcomes.
Experience
NEC Australia has more than 50 years' local experience, and the global backing of NEC Corporation. This makes it one of the most trusted names in Government at local, state and federal level.
Reliability
NEC Australia is committed to solutions and services to assist Government. NEC Australia's Integrated Governance Model (IGM) supports all managed services to obtain measurable outcomes provided by NEC Australia or other vendors.
Local
With local capabilities working alongside local partners, NEC Australia can deliver cost effective and transformation solutions to Government agencies.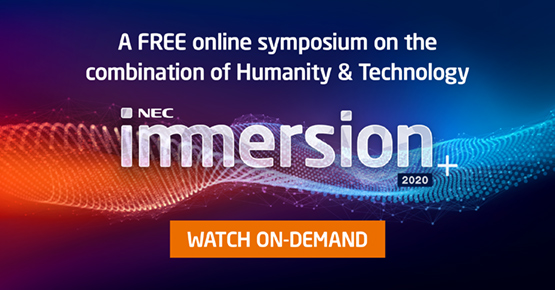 A FREE, On-Demand, virtual symposium
Where technology & humanity come together to Orchestrate a Brighter World.